Double Take
Sometimes, when you're looking on eBay, you have a 'double take moment' when you spot an item. Today was one of those days, when we spotted what could be the most expensive spanners ever.
However, when you read the eBay description, you'll realise that these Facom spanners might just be worth the asking price.
By the way, just to give you an idea, they're for sale by auction and the starting price is four-figures….we have no idea how much they'll actually sell for.
The seller explains that these are three genuine Gold Plated Titanium Spanners, made in partnership with McLaren for the McLaren F1 tool kit.
The question is, would you ever use one? Personally, I'd just hang them in a cabinet and stare at them. That may sound daft, but people do it with paintings, so why not?!!
We reckon these could be the most expensive spanners for sale anywhere. Going to have a bid?
The most expensive spanners ever?
Facom Titanium Gold Plated Spanners
Listing ended – Please see below for similar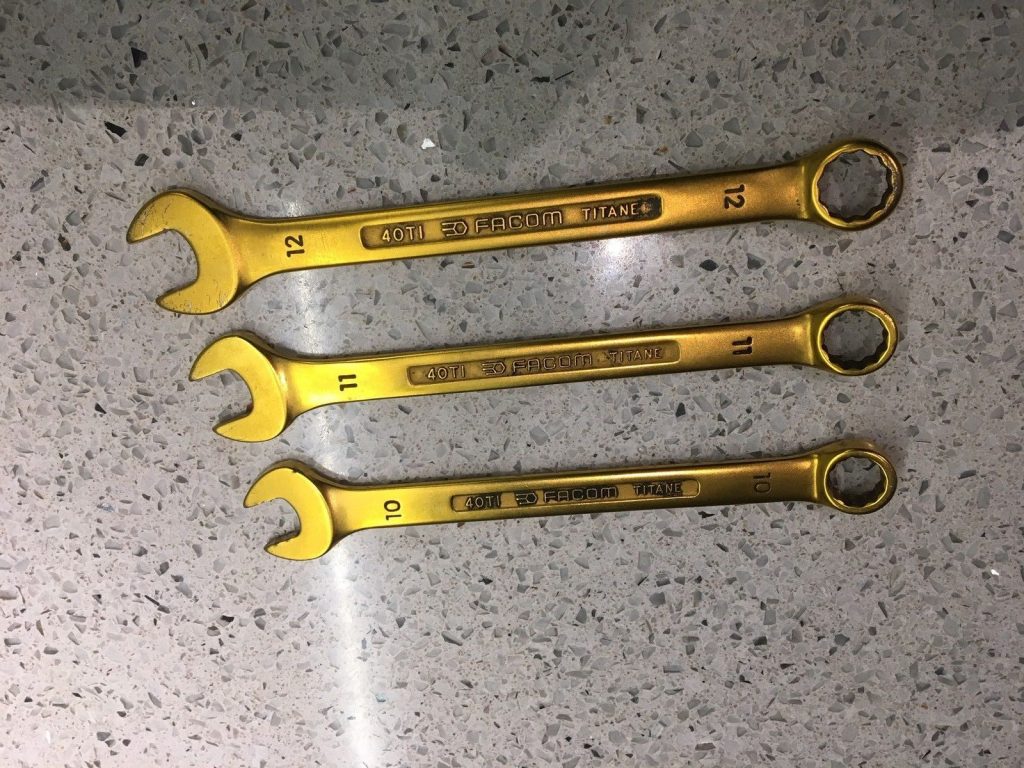 A Selection From Amazon
Last updated on August 12, 2022 2:13 am