Compare Motor Insurance Quotes
Getting quotes for car insurance used to be a pain in the backside. Nowadays, it's as simple as entering a few details into a website and letting the insurers fight for your business.
Nobody wants to have a car accident, but these things happen and it's good to know you've got the right cover if it happens to you, not just the cheapest.
We'll add a few links to insurance comparison sites and selected insurers below. Even if you're happy with your current insurance, it's worth knowing what's available.
Insurance is a regulated industry, so please make sure you read the small print on each site before applying for an insurance quote.

Confused.com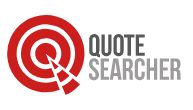 Quote Searcher

The Van Insurer