Volkswagen Commercial Vehicles is warning van drivers about getting 'air filter flu' this month following a record summer for hay fever.
WHEN YOU CLICK ON LINKS TO VARIOUS MERCHANTS ON THIS SITE AND MAKE A PURCHASE, THIS CAN RESULT IN THIS SITE EARNING A COMMISSION. AFFILIATE PROGRAMS AND AFFILIATIONS INCLUDE, BUT ARE NOT LIMITED TO, THE EBAY PARTNER NETWORK AND AMAZON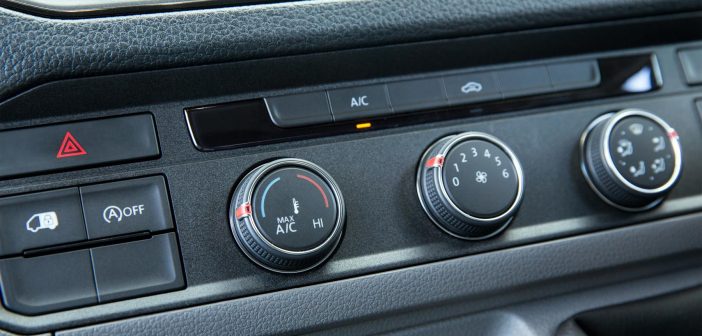 A mild winter was followed by a record-breaking summer with the Met Office reporting a 12-year high pollen count. Millions of people were left unable to work due to allergies and UK businesses lost almost five days per hay fever stricken employee, according to Allergy UK.
Volkswagen Commercial Vehicles is now warning the suffering might not be over yet thanks to 'air filter flu'. While the traditional hay fever season runs from late March to early September, van drivers and fleet managers are being warned about being struck down with allergies into the winter if they don't get their filters checked.
Cabin air filters clean the air coming into your vehicle, remove allergens and help trap airborne particles like pollen, dust and bacteria. NHS England advises all drivers should buy a pollen filter for the air vents.
However, over time these filters can become blocked if left unchecked and with several 'pollen bombs' hitting the UK over the summer, vans could now be harbouring harmful allergens.
Volkswagen Commercial Vehicles said over a quarter of van users are failing to replace their cabin filters regularly, although it remains one of the key components checked by all Volkswagen Van Centre or Authorised Repairer technicians as part of their routine vehicle inspection. Available from Volkswagen Van Centres and costing as little as £11.05 (exc. VAT) the filter change is easy, quick and inexpensive.
Genuine Volkswagen cabin filters consist of two layers, one which pre-filters large dust and soot particles while the second removes a large number of fungus spores and pollen that over time can harm people's lungs.
In addition to reducing pollen levels in the cabin, an activated charcoal micro filter layer reduces odours and absorbs gaseous pollutants, and at the same time, the filter helps ensure better visibility by reducing fogged windows.
Trevor Hodgson-Phillips, head of service and parts for Volkswagen Commercial Vehicles, said: "Downtime remains a huge problem for van users whether that's the vehicle being off the road or the driver. We advised van owners before the summer to replace old air filters to reduce hay fever suffering and it's just as important to replace blocked filters ahead of winter, especially after a record year for pollen. This is an example of quick and low cost maintenance that helps to keep the driver and the van on the road."
For more details on Volkswagen Commercial Vehicles' award-winning range of products and services, or to find your nearest Van Centre, please visit www.volkswagen-vans.co.uk.