Collecting Cars, the online auction platform dedicated to iconic, collectible and sporting cars has in less than 18 months disrupted the traditional specialist car auction world. In terms of both the number of cars sold as well as total outright sales value in 2020 – Collecting Cars is now the number one auction house for collectible cars in the UK. To date, it has generated more than £48 million in revenue for sellers.
Compared to traditional car auctions, the platform offers significantly better value for sellers and buyers alike. For sellers, the detailed photographic presentation and professional descriptions mean their car is showcased in the best possible way, and it is marketed to a huge captive audience of passionate enthusiasts. Furthermore, there is no listing fee, and they receive 100% of the hammer price.
For buyers, the premium on auction lots is levied at just 5% + VAT – substantially lower than tradition auction houses, which typically charge 12% or more – and is capped at £6,000. On hammer prices above £100,000, this means that the buyer's premium is even less than 6%.
The company, which has sold over 1300 lots since launch, was founded by Edward Lovett in 2019. Lovett was born into the family car business, and in more recent years has provided a private brokerage service, finding homes for some of the most sought-after collector cars in the world. Drawing on his significant experience, he saw the opportunity in the UK and European auction market for a dedicated platform for iconic, collectible and sporting cars.
Combining the excitement of competitive bidding with professional presentation and a finely honed brand identity, Collecting Cars was launched with a team of just four people in summer 2019, selling its first car – a 1993 Range Rover Classic LSE – in June that year. It quickly grew over the next few months, bringing on board more client liaison staff and consignment specialists in late 2019. In the New Year, PistonHeads founder David Edmonston joined the team, to spearhead the technological development of the platform. By the end of 2020, the business expects total sales to exceed 1500 lots.
With a '100% online' auction experience, Collecting Cars has been able to deliver value for sellers and buyers, even during the challenging coronavirus pandemic. Indeed, with more dwell time available for users at home in lockdown, the volume of consignments and sales increased month-on-month throughout 2020. Fuelled further by positive word-of-mouth and a rapidly growing social audience, consignment enquiries and sales continue to increase. In November 2020, the site sales record was broken by a 1973 Porsche 911 Carrera 2.7 RS achieving a hammer price of £538,500.
More and more trade sellers are realising that Collecting Cars can act as a 'virtual showroom' for their stock when lockdown movement restrictions affect footfall, offering specialist cars to an educated and enthusiastic audience of bidders. To further service this demand, Collecting Cars has this month established a new dedicated trade sales system, which can progress multiple cars from a single seller even more swiftly.
However, it's not just the domestic market that offers further growth for Collecting Cars. The platform already has thousands of international bidders and in recent months established a physical presence in the Netherlands to accommodate a greater volume of European sellers. In the last week, Collecting Cars Australia has also been launched – with a new locally-based team managing consignments for that market.
WHEN YOU CLICK ON LINKS TO VARIOUS MERCHANTS ON THIS SITE AND MAKE A PURCHASE, THIS CAN RESULT IN THIS SITE EARNING A COMMISSION. AFFILIATE PROGRAMS AND AFFILIATIONS INCLUDE, BUT ARE NOT LIMITED TO, THE EBAY PARTNER NETWORK AND AMAZON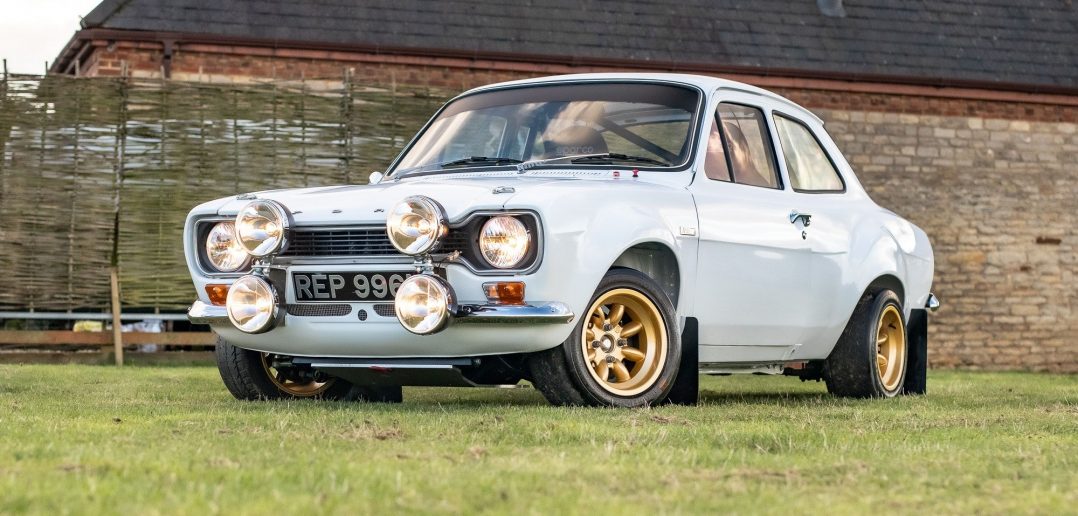 Founder Edward Lovett comments on the platform's rapid rise to the top:
"It has been an incredible 18 months, and to have emerged as the UK's number one specialist car auction platform is testament to the hard work of our team, which continues to expand to service the ever-increasing demand. We're constantly growing, changing, chasing new targets, and venturing into new markets – all the while working with some of the best in the industry and handling some of the most desirable and interesting cars for sale. Opening up the new trade system and the Australian market are just two more exciting developments in Collecting Cars' journey. We look forward to continuing to lead and redefine the auction market for iconic, collectible and sporting cars".
A Selection From Amazon
Last updated on August 2, 2023 8:36 pm