The London Classic Car Show from 15-18 February 2018
Leading London classic car dealer Hexagon Classics is appearing at The London Classic Car Show at ExCeL London next month with a stand dedicated to some of the finest classic and modern classic cars.
WHEN YOU CLICK ON LINKS TO VARIOUS MERCHANTS ON THIS SITE AND MAKE A PURCHASE, THIS CAN RESULT IN THIS SITE EARNING A COMMISSION. AFFILIATE PROGRAMS AND AFFILIATIONS INCLUDE, BUT ARE NOT LIMITED TO, THE EBAY PARTNER NETWORK AND AMAZON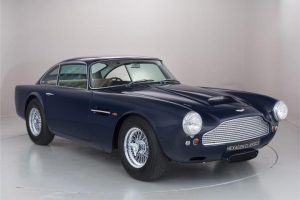 The display will feature some iconic low-mileage cars from the 1950s all the way through to the latest cars from the last decade. One of the rarest Aston Martins available today, a pre-production 1959 DB4 will be showcased on The Grand Avenue, a ground-breaking, all-action roadway running through the very centre of the show. The unique DB4 was the third right-hand-drive DB4 to come from Newport Pagnell and was prepared and upgraded by Aston Martin aficionado Richard Williams, as his own car, for 37 years and is now offered at Hexagon.
This year's show will focus on 'Specials', limited editions, one offs and prototypes – a delectable collection of unique street and competition cars renowned for their rarity, curiosity and desirability, something which Hexagon Classics is renowned for providing.
1955 Mercedes Benz 300SL Gullwing
Kicking off Hexagon's display is arguably the finest classic car of all time – a 1955 Mercedes Benz 300SL Gullwing. Made famous for its exploits in the world-famous Mille Miglia at the hands of some iconic racing drivers, including Sir Stirling Moss, and for its unique doors, hinged to the roof.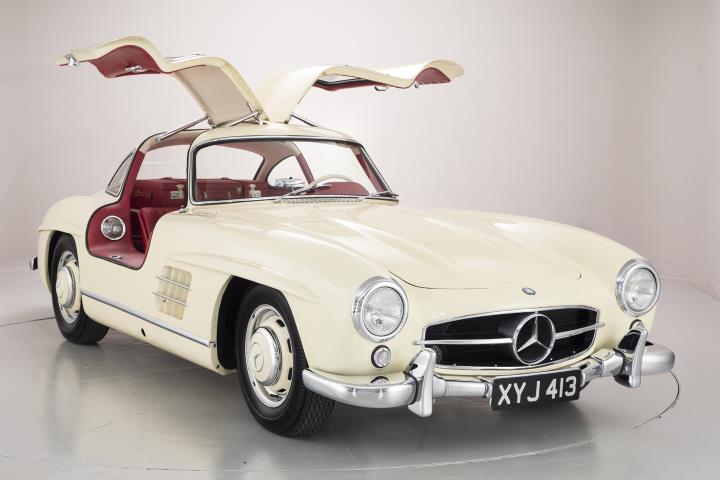 Porsches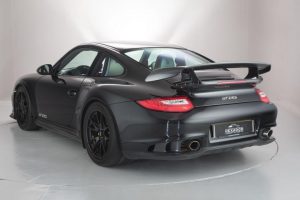 It is joined by two black Porsche models, a Porsche 997 GT2 RS and a 1989 911 Turbo cabriolet. The left-hand-drive 2010 3.8 litre Gen 2 997 is one of the lowest-mileage and highly optioned GT2 RS cars for sale today making it one of the most exceptional examples on offer. No.22 from a limited series of just 500 cars, this GT2 RS is a highly collectable motoring icon. The 5-speed, 3.3-litre 911 Turbo comes with linen leather interior piped in black, linen carpets and a black hood. With just over 30,000 miles on the clock this car, offers the archetypical 911 experience.
Also forming part of the Hexagon display at the show is a right-hand-drive 2001 Ferrari 550 Barchetta. This limited-edition roadster version of the 478bhp 5.5-litre V12-engined 550 Maranello, which was first revealed at the 2000 Paris Motor Show, comes from the Pininfarina stable. With just 448 examples rolling off the production line, it is one of the rarest open-top Ferrari cars of the last 20 years.
Aston Martin V8 Vantage Volante X-Pack
Hexagon is also very proud to present a 1989 Balmoral Green Aston Martin V8 Vantage Volante X-Pack at ExCeL London. Coming with a manual transmission, the landmark British supercar has accumulated just 15,000 miles and has a 432bhp engine. It comes in a desirable classic colour scheme making what was the world's fastest convertible car even more special.
The Hexagon Team
All of the models on display at the show are available for inspection at Hexagon and members of the team will be on hand to discuss the cars and the classic car market across all four days of The London Classic Car Show.
Paul Michaels, Chairman of Hexagon Classics, said: "We are looking forward to going to ExCeL London and sharing some of our most exciting classic and modern classic cars to crowds at The London Classic Car Show. The Aston Martin DB4 is sure to be a hit on The Grand Avenue live roadway, as is the rest of the exquisite fleet of cars from Hexagon at the show. We will have some of the finest examples of each models at the show next month."
A Selection From Amazon
Last updated on September 5, 2023 2:58 am