Classic Car Auctions (CCA) are preparing for their final sale of 2020, The December Live Online Auction. Taking place on Saturday 12 December in the same format that CCA have successful practised, and achieved great results with, all year.
Included as part of the line-up is the very special Mike Bell Collection. The 11-piece collection is made up of both road and race cars as well as a transporter and motorbike, all of which were personally owned by the late Mike Bell.
Gary Dunne, CCA's Sales Manager commented, "Mike was a well-respected preparer and driver of historic cars and he sadly past away earlier this year. Not only was he a top driver, but he gained a reputation as one of the best preparers in the country and we are honoured to offer his personal collection in our next sale."
Gary continued, "The collection is offered entirely without reserve by Mike's family and you can view it in full on our website, or alternatively you can book an appointment to view the cars in person at Stoneleigh Hall between 7 – 11 December."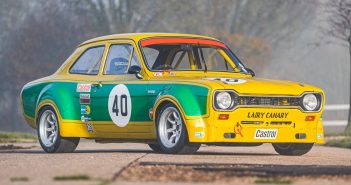 Within the collection is the instantly recognisable 1971 Ford Escort RS1600 'Lairy Canary' which is finished in the colours of Norwich football club, 'The Canaries'. The Aveley-built example has been superbly prepared for racing and is eligible for the Masters Historic Series as well as others. With MSA/HTP papers valid until the end of 2026, it has a strengthened shell and has been fully seam-welded. This iconic car has been magazine featured and admired by many – not to be missed.
Two other Fords feature in the collection, a 1972 Ford Escort RS1600 which competed in the first Goodwood Road racing Club Sprint in 2006, and a Sebring Red 1974 Ford Escort RS2000 which was owned by Mike for 11 years.
Another of Mike's favourite cars was the delightful 1965 Gilbern 1800 GT 'Gilbert' which was raced extensively throughout the UK and Europe. Just 202 GTs were built with the most common being the 1800GT which utilised the MGB three-bearing engine, gearbox and overdrive, front suspension, and rear axle. The full specification of this car is available upon request and viewing is highly recommended to appreciate its true quality.
Whilst the collection is too large to feature each car, the 1959 Morgan Plus 4 to Supersports Specification is another special car. Affectionally named 'Baby Blue' by Mike, it had previously raced at many circuits throughout Europe, including Nürburgring, Pau, Silverstone, and Goodwood. Only 103 Supersports were made between 1961 and 1968 and they saw great competition successes in international Motorsport.
The rest of the collection features: 1994 Porsche 968 Sport, 2001 Ducati Monster S4, 1989 Peugeot 205 1300 Rallye, 1978 Delta T78/9 Formula Ford 2000,1978 MTX 2-01 Spyder B5 Sports Racer and a 2012 Brian James Race Shuttle RS2 – Tiltbed.
Appointments can now be made to view all of the cars in the auction from 7 – 11 December at Stoneleigh Park. Contact the CCA team on 01926 640888 to reserve your slot or to register to bid (online, by phone or via commission).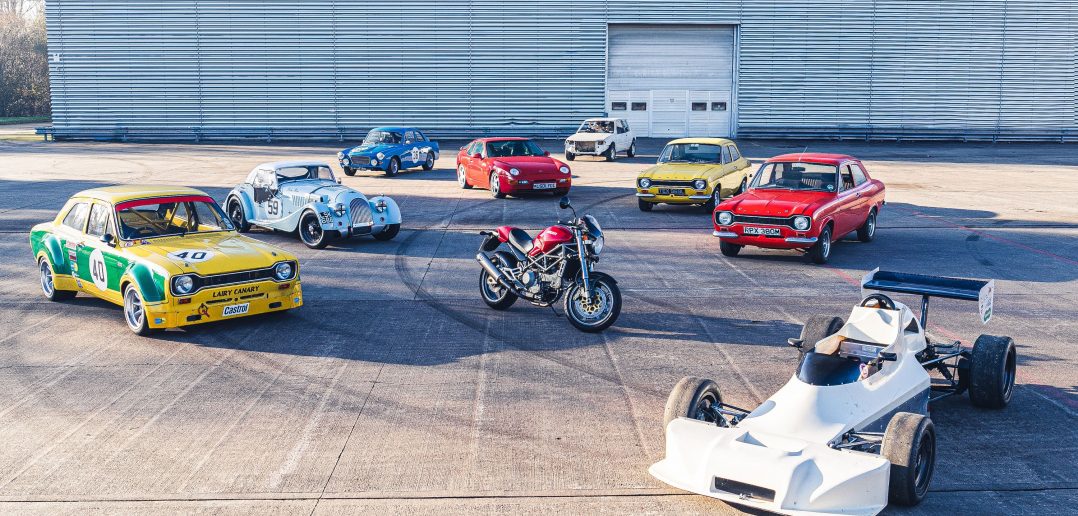 A Selection From Amazon
Last updated on March 17, 2023 11:46 pm