A selection of cars from an amazing private collection is being auctioned by Silverstone Auctions at their forthcoming sale on the 26th to 28th July at the historic Silverstone Classic race meeting.
WHEN YOU CLICK ON LINKS TO VARIOUS MERCHANTS ON THIS SITE AND MAKE A PURCHASE, THIS CAN RESULT IN THIS SITE EARNING A COMMISSION. AFFILIATE PROGRAMS AND AFFILIATIONS INCLUDE, BUT ARE NOT LIMITED TO, THE EBAY PARTNER NETWORK AND AMAZON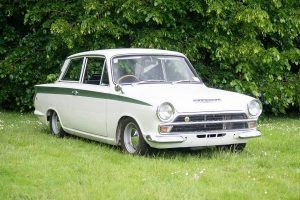 Seventeen cars are being offered, all at No Reserve and each car has a unique history. This is an opportunity to purchase a special car from a Gentleman's Private Collection.
Amongst those being offered, is a show-stopping 1973 Citroen DS Super 5. This car has won multiple Concours trophies since 1987 whilst in the ownership of the second owner. Presented in Blanc Meije with Red Targa upholstery and in right-hand drive, it has had just two previous owners, the first being the CEO of the supplying Citroen dealership. As part of its numerous show successes, the car featured prominently at the Paris Concours and Citroen World Championship, plus it has also appeared on both Top Gear and Fifth Gear television programmes. Now offered for sale in Citroen's centenary year, this car has a huge amount of supporting documentation and is such an important car, it has been offered a permanent place in Citroen's national museum in France.
One of several BMWs being offered from the collection is this exceptional 1975 1602 with just 3,055 miles on the clock. The car was bought new on the 1st January and remained in the possession of the first owner until 2016 when it was sold and has since spent its time as part of a large private collection. It is presented in Schwarz with a Cream leather and cord interior and a history file which includes the full book pack, sales brochure, Haynes Manual, a copy of the original V5. The tax disc and leather key ring are supplied in their original paper bag.
For those wishing to have some Italian flavour on their driveway or indeed in their own collection, a low mileage 1991 Ferrari Testarossa is being offered with an indicated 15,180 miles. A true eighties icon finished in the classic colour combination of Rosso with Crema and Rosso carpets, comes with accompanying paperwork and is in fabulous condition. The Testarossa is being prepared for sale by respected Ferraris specialists, Bob Houghton, to include belts, service, clutch and a new MOT.
For a real classic and an original car, is a well-travelled early airflow 1965 Ford Lotus Cortina that has been to California and New Zealand. Whilst on its travels and in New Zealand, the car underwent an 8-stage recommissioning in 2013, which was well documented with the focus on retaining its originality. Upon returning to the UK the car has been inspected by specialist Andy Middlehurst who confirms the originality of this car. Prior to the sale the Lotus Cortina will have an oil and filter service, an MOT and be road tested.
Everyone has a soft spot for a bit Group B rallying and in order for a manufacturer to contest this high-powered category, they had to build a run of Homologation cars. These in turn, spawned further limited editions and in Lancia's case it created two versions of its HF Delta Integrale, the Evo 1 and Evo 2 and based on the Evo 2 came the Evoluzione 2 Bianco Perlato of which just 365 were made. Dated from 1994 this car was delivered new to Italy before it was imported to the UK in 1998. Whilst it has been part of this collection the car has had little use but does have plenty of history detailing the work that has been carried out on the car during its 108,000km.
These are just five cars from this Gentleman's Collection, the remaining twelve cars are equally fascinating and include six different low mileage Mercedes-Benz, the earliest being a 12,000 mile 1972 280 SE 3.5 Saloon and the more recent a 14,000 mile 1995 SL60 AMG. A low mileage 1999 BMW Z3 M Roadster in sparkling condition and a rare 2008 Bentley Arnage 500T which is considered one of the last real Bentleys. Others include a 2004 Porsche 911 Carrera 4 S with just 9,000 miles and a 1992 Volkswagen Golf GTi Sportline with just shy of 21,000 miles. All of these cars are also at No Reserve and will form part of the sale at the Silverstone Classic.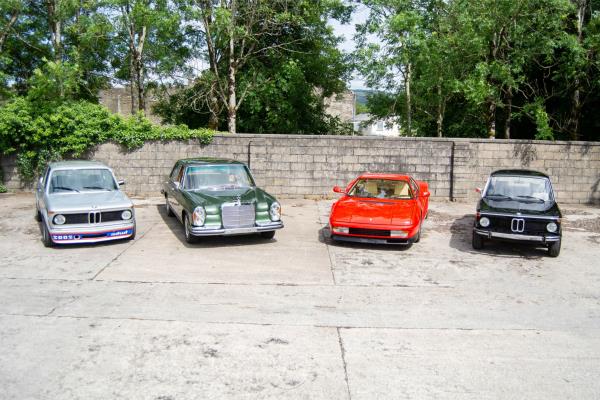 The Silverstone Classic Auction takes place on Saturday 27th and Sunday 28th July 2019 offering an exclusive selection of classic cars, sports cars and supercars and automobilia. The lots can be previewed on the 26th July from 09.00 to 18.00 Silverstone Auctions are accepting cars for their Silverstone Classic auction and can be contacted on 01926 691141 or email enquiries@silverstoneauctions.com and would be happy to talk with you and help you through the process of consigning your car.