FIA World Rallycross Championship presented by Monster Energy
WHEN YOU CLICK ON LINKS TO VARIOUS MERCHANTS ON THIS SITE AND MAKE A PURCHASE, THIS CAN RESULT IN THIS SITE EARNING A COMMISSION. AFFILIATE PROGRAMS AND AFFILIATIONS INCLUDE, BUT ARE NOT LIMITED TO, THE EBAY PARTNER NETWORK AND AMAZON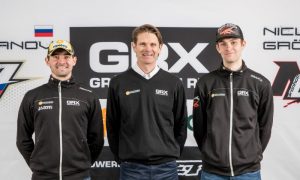 GRX TANECO will expand to run a two-car FIA World Rallycross Championship presented by Monster Energy effort in 2018 with Timur Timerzyanov joining Niclas Grönholm in campaigning a pair of privateer Hyundai i20 Supercars.
The Finnish-based team, headed up by two-time World Rally Champion Marcus Grönholm, ran a Ford Fiesta RXS driven by Marcus' son Niclas last season but increases its commitment to World RX in 2018 by adding double FIA European Rallycross Champion Timerzyanov in an eye-catching driver line-up.
World RX Managing Director for IMG, Paul Bellamy, commented: "We are delighted to see GRX TANECO committing to World RX in 2018 by not only doubling its efforts with a two-car entry but doing so with the welcome support from Hyundai.
"In Timur and Niclas, GRX's driver line-up demonstrates a formidable blend of experience and youth and with a world champion in Marcus Gronholm lending his invaluable expertise in his role as team principal, I'm certain the GRX TANECO Team is destined for great results this season.
Though this will be first time the Hyundai brand has been represented on the World RX stage as a permanent full-season entry, the GRX TANECO i20 Supercar has been developed for rallycross from the manufacturer's proven 2016 World Rally Car platform.
GRX TANECO Team Principal, Marcus Grönholm: "We have chosen to use the Hyundai i20 for this programme because of my previous connections with Michel Nandan [Hyundai WRC Team Principal]. We have a good relationship but this is a private project. We don't have any manufacturer backing like some of the other teams in World Rallycross but we have a lot of information from when we bought the cars from Hyundai.
"So far the car looks very good. I was dreaming to be on the track by now but in the next two weeks we will start testing and I'm confident. We have some new solutions which haven't been seen before and I'm excited to get to the track.
"We know Timur can get the results and Niclas has been working hard this winter. He showed some good pace last year and I'm hopeful that they can both do good things this year. I will be surprised if we can't be fighting with the big boys at least sometimes. The first target is semi-finals, then the final and podium. I think that's fully possible."
FIA European RX champion in 2012 and 2013, Timerzyanov believes the GRX TANECO project is the ideal platform to get him back on the podium in World RX.
"I've been waiting for this opportunity for a long time, maybe since the end of 2014 actually and I'm really excited. This is a big step for the future, on the technical side with the car and the whole team. I'm really happy that long-term partner TANECO will be title-sponsor for the team and I can't wait to start testing. I'm really happy to have Niclas as my team mate, he has shown his potential already last year and it's a good feeling to work with Marcus too, he really understands me as a driver.
"He has the same targets as me for this season, to get good results and he knows the best way to achieve that. I'm also really pleased to be back with Jussi after I worked with him in the past. We need to be consistent all the time this year. I see no problems with racing among the top drivers. I want to also thank my other loyal sponsor Viatti, they have been with me for a long time and I'm excited to continue my relationship with them in this programme."
Competing in what will be his third full season of World RX action, 21 year-old Gronholm is looking to build on a positive 2017 campaign that yielded a maiden race final appearance in Germany.
"Everything looks good on paper for the new car and what the guys in the workshop have been telling me is exciting. I have no doubt that it will be competitive. In many races last year I had good pace but the starts were the problem. We have been working on that problem over the winter in terms of how I sit in the car and the angles of the pedals.
"I've done quite a lot of driving over the winter to try to train my weaknesses, rotating the car in the tight corners and things to try and build on that. Having a competitive team mate is the biggest thing for me this year. Timur is very experienced and it will be very good for me have someone good to compare data with, to help each other. I have no doubt that it will work well and I'm very positive."
The GRX TANECO Team will first be seen in action at the World RX Championship season-opener in Barcelona from 14-15 April.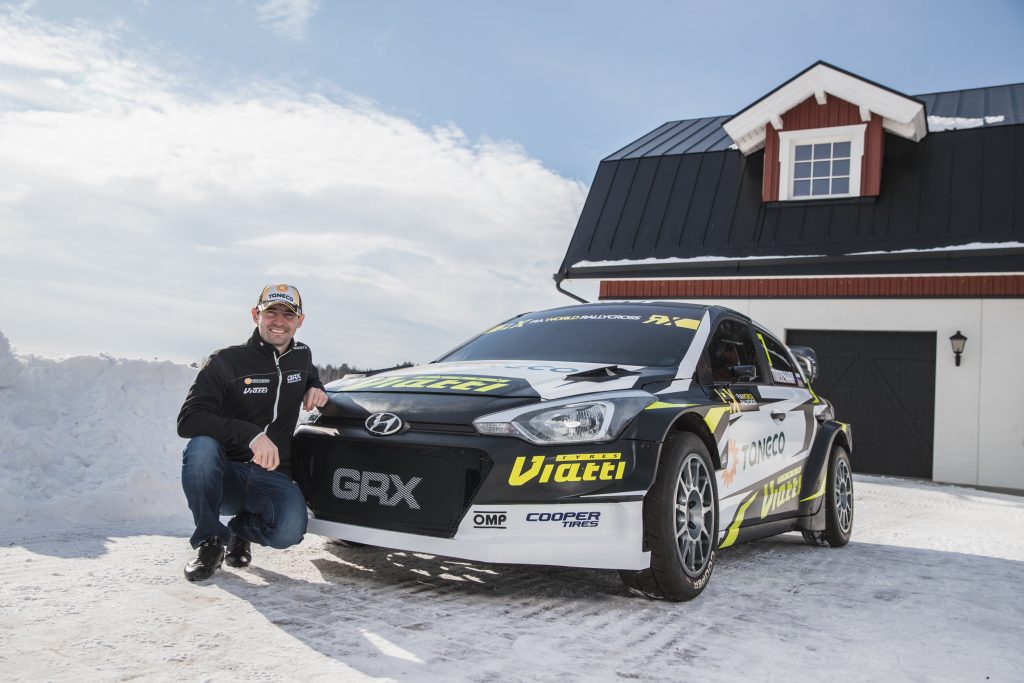 A Selection From Amazon
Last updated on September 18, 2023 12:05 pm