Beaulieu is excited to announce its calendar of events for 2021*, with three brand new shows joining familiar favourites for a line-up of exciting, enjoyable shows to look forward to in the grounds of the National Motor Museum and Palace House.
Following a difficult start to the New Year for everyone, the return of Beaulieu's popular events helps to share hope of better times ahead once the current restrictions have eased. With 27 Covid-secure events currently planned for the new show season, there will be plenty for all the family to do at Beaulieu, together.
The BBC Gardeners' World Fair Spring, May 28th-30th and the Artisan CollectiveFestive Fair, December 10th-12th, will be joined by Simply Electric on May 23rd, as new additions to the Beaulieu events line-up for 2021. While an eye-catching sculpture exhibition, Sculpture at Beaulieu, will be a highlight of the grounds and gardens of Palace House from June 19th to August 30th.
High-octane two-day show Supercar Weekend will return on August 7th and 8th, while the greatly anticipated International Autojumble is set to follow on September 4th and 5th.
Beaulieu Managing Director Russell Bowman said: "As we all look towards the springtime with hopes that the virus will have lessened its grip on the world, we are planning to hold our much-loved motoring events once again, adding new shows to what promises to be an exciting calendar. Our 2020 Simply rallies were a socially-distanced success and I would like to thank everybody who attended. Visitors are in for a treat with a record line-up of 15 Simply rallies for the new season."
WHEN YOU CLICK ON LINKS TO VARIOUS MERCHANTS ON THIS SITE AND MAKE A PURCHASE, THIS CAN RESULT IN THIS SITE EARNING A COMMISSION. AFFILIATE PROGRAMS AND AFFILIATIONS INCLUDE, BUT ARE NOT LIMITED TO, THE EBAY PARTNER NETWORK AND AMAZON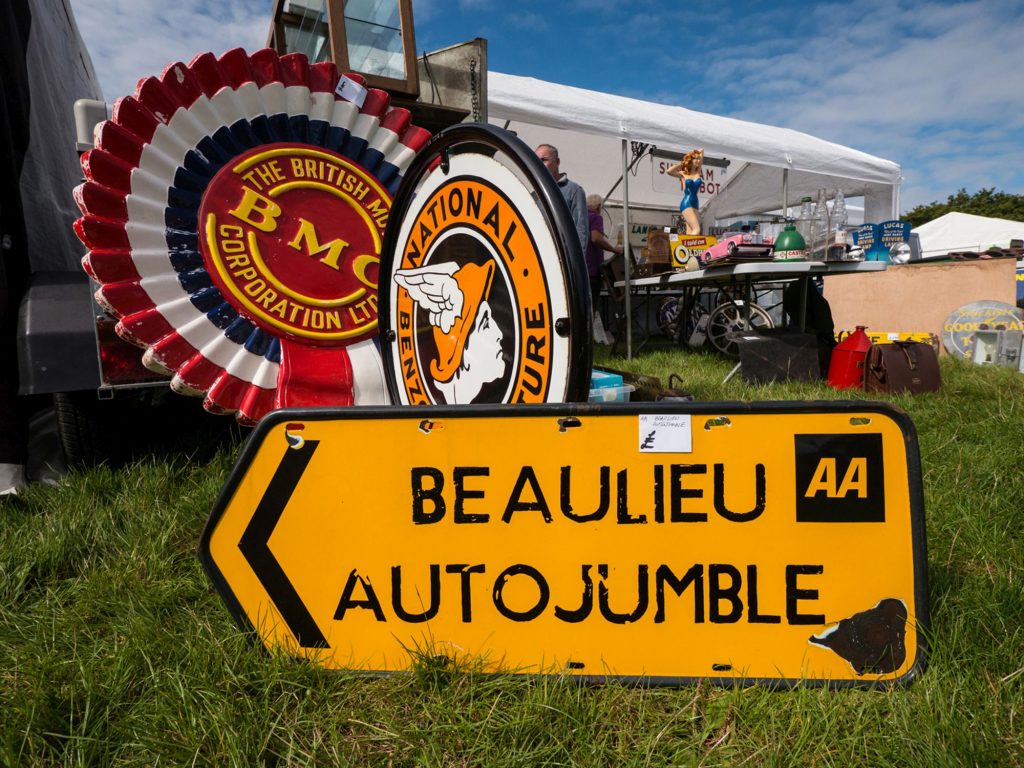 For the full line-up of events please see below.
* Although we will strive to deliver this calendar of events, these provisional dates may be subject to change – for the latest details see www.beaulieu.co.uk/events.
| | | |
| --- | --- | --- |
| Date | Event | Content |
| April 25th | Simply Aston Martin | Firing up the events calendar, Simply Aston Martin is the first of 15 Simply rallies for 2021. |
| May 9th | Simply Vauxhall | Owners of all Vauxhalls are invited to take part with their prized motors. |
| May 16th | Simply Audi | Returning for its fourth year, an impressive display for this popular German marque |
| May 23rd | Simply Electric | For the first time, electric cars and e-bikes will park up in the National Motor Museum grounds. |
| May 28th – 30th | BBC Gardeners' World Fair Spring | A great green-fingered day out, with displays, plants for sale, expert gardening advice, BBC Good Food Market and entertainment. |
| June 6th | Simply Porsche | Welcoming all Porsche owners and enthusiasts for a busy Porsche-themed day out. |
| June 13th | Mini Cooper Day | Beaulieu is the host venue for the annual National Mini Cooper Register Rally. |
| June 19th – August 30th | Sculpture at Beaulieu | Be inspired by stunning and thought-provoking sculptures on show in the grounds of Palace House. |
| June 19th | Simply VW | Vee Dubs of every type are invited to join this great day out for Volkswagen fans. |
| June 20th | Hot Rod & Custom Show | A celebration of colourful hot rod, classic American and custom cars and bikes. |
| June 27th | Simply Jaguar | This impressive display will be open to all classic and modern Jaguars. |
| July 3rd – 4th | Austin 7 Rally | The 750 Motor Club will return to Beaulieu for one of the longest-running annual gatherings of Austin 7s in the UK. |
| July 11th | Simply Land Rover | A must for 4X4 fans, Land Rovers of every age will take over the Beaulieu parkland. |
| July 18th | Simply Ford | Always a highlight for enthusiasts' groups, every model of Ford is welcome. |
| July 22nd-23rd | Alice in Wonderland | An exciting outdoor theatre performance of Lewis Carroll's classic children's adventure story. |
| July 25th | Simply Japanese | From city runabouts to sports cars, Japanese cars of every variety will join the rally. |
| August 7th – 8th | Supercar Weekend | Many of the world's most exciting performance cars will be the stars of this two-day show. |
| August 14th – 15th | VW T Chill | Beaulieu hosts this family-friendly VW camping event, back by popular demand. |
| August 15th | Graham Walker Run | An annual get-together of veteran and vintage motorcycles, in tribute to the late Graham Walker. |
| August 22nd | Simply Mercedes | The third Simply Mercedes will bring together cars built by the prestige German manufacturer. |
| September 4th – 5th | International Autojumble | Beaulieu's most famous event and the largest autojumble this side of the Atlantic. |
| September 12th | Simply French | Bringing Gallic flair to the Beaulieu event fields, every French classic car is welcome. |
| September 19th | Simply BMW | Big or small, every BMW from the marque's distinguished past is invited to take part. |
| September 26th | Simply British Classics | Returning for its second year, Simply British Classics welcomes all pre-1990 British classic cars. |
| November 7th | Simply Smart | The final Simply rally of 2021 will be a colourful display of some of the smallest and cheekiest cars on the road. |
| November 28th | VW Santa Run | VWs of all shapes and sizes start their run to deliver Christmas presents for charity. |
| December 10th – 12th | Artisan Collective Festive Fair | A new festive fair to compliment a Christmas day out at Beaulieu, featuring a selection of gift, craft and food stands on the Beaulieu Events Arena offering Yuletide delights, from delicious artisan food and drink to seasonal gifts, gourmet street food and live music. |
The BBC Gardeners' World Fair Spring, May 28th-30th, is sure to be a great green-fingered day out, with everything budding and experienced gardeners alike could wish for. From flower displays and plants to buy, inspirational Beautiful Borders and gardening supplies for sale, to the BBC Good Food Market, street food, musical entertainment and more.
Beaulieu is excited to add to their own festive activities by hosting the new Artisan Collective Festive Fair, December 10th-12th, to herald the start of the Christmas season. The fair will host a selection of craft, gift and food stands on the Beaulieu Events Arena offering a wide variety of Yuletide delights, from delicious artisan food and drink to seasonal gifts and live music, all complementing a festive day out at Beaulieu.
Brand new event Simply Electric, which was held back until 2021, will be sparking into life on May 23rd with a line-up of plug-in powered vehicles representing the future of motoring.
Returning due to popular demand, Simply French will bring plenty of Gallic charm to the Beaulieu parkland on September 12th with a line-up of quirky and stylish motors. Simply British Classics on September 26th will be a must-see for British car fans, while Simply Vauxhall on May 9th is a former events calendar favourite that has been reintroduced.
Tickets will begin to go on sale from early February and can be purchased at www.beaulieu.co.uk/events.
Visitor and participant tickets include entrance to all that Beaulieu has to offer, including the National Motor Museum, Little Beaulieu, World of Top Gear, On Screen Cars, the ancestral Montagu home Palace House, Secret Army exhibition, 13th century Beaulieu Abbey and the stunning grounds and gardens.
Beaulieu is also ideal for car clubs looking to hold their own rally, taking the hassle out of hosting an event with excellent facilities and all-inclusive access to the whole of the attraction. For more information see www.beaulieu.co.uk/events/hold-your-rally-at-beaulieu or to discuss your club's requirements with a member of the Beaulieu Events team email events@beaulieu.co.uk.
Beaulieu is proud to hold Visit Britain's 'We're Good to Go' industry standard, with Covid-19 safety measures as part of our visitor safety promise meaning that all visitors can safely enjoy their day out. Visit www.beaulieu.co.uk for more information.