A fantastic end to the year for Classic Car Auctions as they achieve a tremendous sale rate of 70% and £1.26 million in sales with Jaguar E-Types starring alongside a Datsun 240Z Rally.
Gary Dunne Classic Car Auctions Manager commented: "We had a cracking auction on Saturday, a huge thank you to all our vendors and buyers for making this such a success. We had great cars on offer and this was reflected in our final figures. In what has been a tricky market we have excelled. Great way to end the year."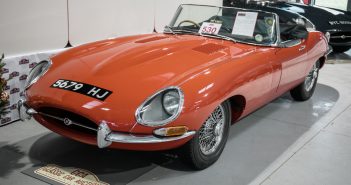 Classic Car Auctions have always done well with E-Types and achieved some very respectable results. This weekend's sale was no different with two stunning examples and a project on offer. The classic and iconic design never fails to attract interest with Lot 530 a beautifully restored 1962 Jaguar E-Type Series 1 Roadster selling for £82,140 and Lot 583 another fully restored 1964 Jaguar E-Type Series 1 3.8 FHC sold for £74,370. Lot 595, the 1967 Jaguar E-Type S I.5 FHC Manual was always going to be a challenging but rewarding project and sold for £14,652.
With a variety of other Jaguars on offer, one notable and exceptional example was Lot 630 the 1983 Daimler Double-Six Series III HE. With 48,000 miles and 26 main dealer stamps in the book, this 2016 Jaguar World star sold for £13,320.
Undoubtedly one of the stars of the show was Lot 575, a 1971 Datsun 240Z Rally, a replica built and used on the 2012 London to Cape Town Rally. As the bidding opened the interest was clear as the bidding was quick and steady surpassing the lower estimate and blitzing the upper estimate. It kept going with two bidders, one on the phone and the other in the room, determined to own it. It then smashed past the £30,000 barrier and the bidder in the room secured the car for £37,185 and a huge round of applause.
CCA has done well this year with Rover P5Bs, with four offered and selling and all in quite remarkable condition and with their own unique star quality. This auction was no different, Lot 535 a 1972 Rover 3.5 Coupe P5B with 53,748 warranted miles, again stirred the market with a tremendous bidding battle on the phones. With a well-preserved interior, detailed service history and such low mileage all contributing to a final sale price of £32,190 making it the second best-selling P5B this year.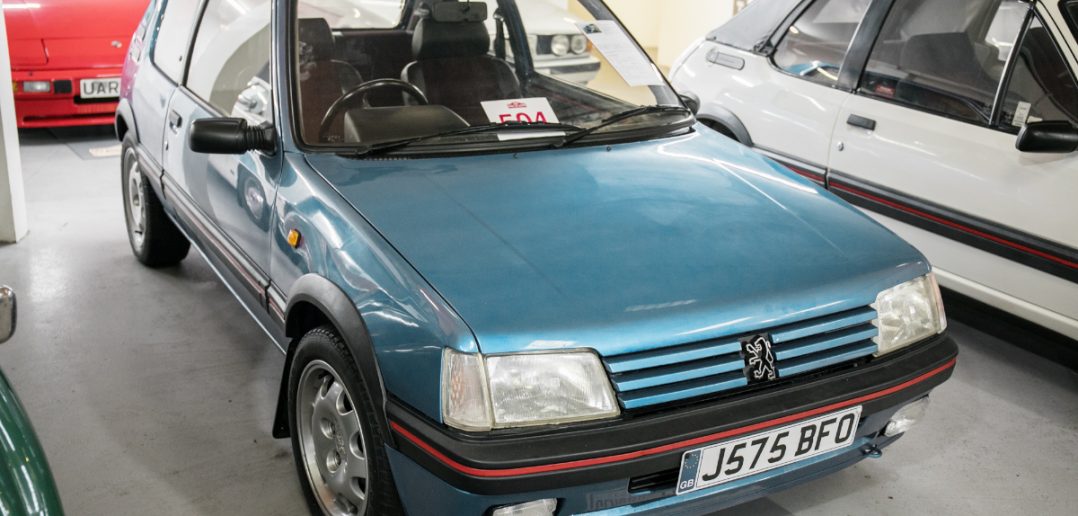 The 1980s and early 1990s hot hatch market has been getting up to speed this year with some examples selling for extraordinary amounts. CCA had for sale Lot 504, a low ownership and 46,000 mile 1991 Peugeot 205 1.9 GTi which attracted lots of interest and sold for £17,538. The final sale price put it in the top ten list of prices paid for these now highly desirable rockets.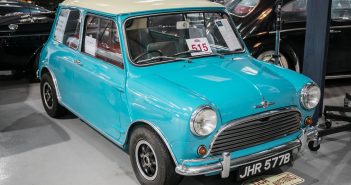 Other notable lots in the sale were Lot 515 the 1964 Morris Mini Cooper 970 'S'. Now Minis have had a wonderful year with lots going on to celebrate their 60th anniversary all helping to gather interest around the marque. This car was delightful and rightfully so as it was one of 965 homologation specials plus a matching numbers car with Heritage Certificate. As the bidding opened there was a flurry of bids across all platforms with the phone and in the room bidding taking it to a final price of £41,070 and a very happy room bidder. Lot 599 a 1974 BMW 3.0CS (E9) Manual and extensively restored car sold very well, making it the best-selling 3.0 CS offered by CCA this year at £25,530. Lot 604 the 1978 Triumph Spitfire 1500 found favour with the bidders, with some very enthusiastic bidding to pass its higher estimate and selling for £7,992.
Gary continued: "It was wonderful to see the three E-Types finding new homes. All of them achieved a superb result and showed that if the right cars are offered they will sell."
"Again, we achieved top results for the Peugeot 205, these really are finding a new following at the moment, harking back to a period in time when we all longed for one of these cars, but could never afford it."
"At this point, we now break up for Christmas, I would like to thank everyone for supporting our auctions and consigning their pride and joy with us. We will be back next year with four auctions, the first being the Practical Classics Classic Car and Restoration Show at the NEC followed by three more at the Warwickshire Event Centre. There will also be our Cars, Coffee and Consignment events at the British Motor Museum and we are now taking appointments for those interested in consigning their car to come and chat with our experts."
Classic Car Auctions are now taking entries for their sale on the 28th and 29th March at the NEC in Birmingham.
They can be contacted on 01926 640888 or email enquiries@classiccarauctions.co.uk and would be happy to talk with you and help you through the process of consigning your car, alternatively, you can also use their online Value My Classic service.
Forthcoming Auctions
28th and 29th March – Practical Classics Restoration Show, NEC Birmingham
13th June – CCA Summer Classic Car Sale, Warwickshire Event Centre
3rd October – CCA Autumn Classic Car Sale, Warwickshire Event Centre
12th December – CCA Winter Classic Car Sale, Warwickshire Event Centre