Dates confirmed for nine sales in 2018 at high profile classic car events
Specialist auction house, Silverstone Auctions, will host a total of nine competition and classic car sales in 2018 including a new, dedicated Ferrari sale to take place at Silverstone circuit.
One of several changes to the auction house's calendar, Silverstone Auctions will collaborate with the prestigious Ferrari Owners' Club of Great Britain to host its inaugural, Ferrari only sale on Friday 18th May, ahead of its annual May Sale the following day.
"The Ferrari Sale is a brand new auction for our 2018 calendar and one that we're certain will be very well received by both vendors and collectors alike," explains Nick Whale, managing director, Silverstone Auctions.
"We're very proud to be collaborating with the Ferrari Owners' Club of Great Britain, one of the most expert and respected international car clubs in the world. We'll be looking to source the very finest and collectible Ferraris to offer at this special, inaugural event."
2018 Car Auctions
Silverstone Auctions will host its first sales of 2018 at the Race Retro International Historic Motorsport Show at Stoneleigh Park, Warwickshire. A limited number of best of breed cars from road and track will be offered a dedicated competition car sale at two-day classic and sports car sale on 23rd to 25th February.
Following the Ferrari and May sales, Silverstone Auctions will return to Silverstone circuit for its flagship sale of the year at the world famous Silverstone Classic in July. The auction house will once again host a dedicated competition car sale on 19thJuly before a two-day classic and sports car sale on the 21st and 22nd July.
In September, Silverstone Auctions will host another revamped sale for 2018. Relocating to a new venue, the Porsche Sale in collaboration with Porsche Club GB will be held at the prestigious Dallas Burston Polo Club in Warwickshire, where a host of best of breed Porsches from across the eras will be auctioned on 29th September.
The Porsche Sale will be followed by the new September Sale at the same venue, with a selection of classic and sports cars for sale on 30th September.
Silverstone Auctions will conclude 2018 with its return to the UK's biggest classic motor show, the Lancaster Insurance Classic Motor Show, with a two-day sale at the NEC, Birmingham, on 10th and 11th November.
Entering A Car For Auction
"I'm delighted that we're once again hosting auctions at some of the UK's most high profile, classic car events. We have limited spaces available at all of our sales, so anyone looking to enter a vehicle should contact us early to secure a space," concludes Nick.
In 2017, Silverstone Auctions offered more than 600 cars at auction with a total sales figure of over £24million, achieving several new world record auction prices.
For more information on entering a car into any of Silverstone Auctions' upcoming sales, please visit https://www.silverstoneauctions.com/selling.
WHEN YOU CLICK ON LINKS TO VARIOUS MERCHANTS ON THIS SITE AND MAKE A PURCHASE, THIS CAN RESULT IN THIS SITE EARNING A COMMISSION. AFFILIATE PROGRAMS AND AFFILIATIONS INCLUDE, BUT ARE NOT LIMITED TO, THE EBAY PARTNER NETWORK AND AMAZON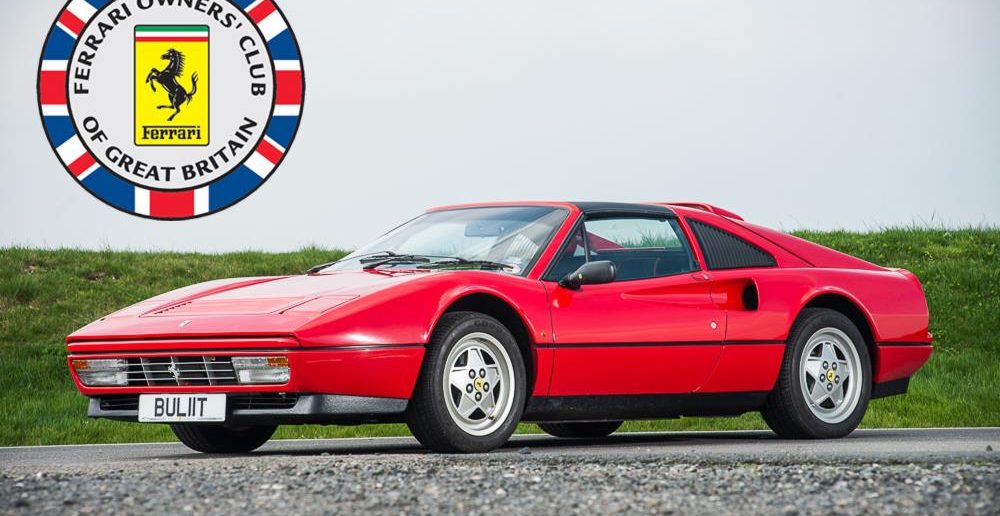 Silverstone Auctions 2018 calendar

23rd February 2018
Race Retro Competition Car Sale, Stoneleigh Park, Warwickshire
24th & 25th February 2018
Race Retro Classic Car Sale, Stoneleigh Park, Warwickshire
18th May 2018
Ferrari Sale, The Wing, Silverstone Circuit
19th May 2018
May Sale, The Wing, Silverstone Circuit
19th July 2018
Silverstone Classic Competition Car Sale, The Wing, Silverstone Circuit
21st & 22nd July 2018
Silverstone Classic Sale, The Wing, Silverstone Circuit
29th September 2018
Porsche Sale, Dallas Burston Polo Club
30th September 2018
September Classic Car Sale, Dallas Burston Polo Club
10th & 11th November 2018
NEC Classic Motor Show Sale, NEC, Birmingham