Research out today reveals that the stereotype of the 'white van man' is considerably under threat, due to a recent van buying renaissance where the van has broadened its appeal for a diverse range of occupational and leisure pursuits.
The research undertaken by Auto Trader, the UK's largest digital automotive marketplace, shows that women make up 32% of van owners, revealing a new found gender diversity within the van owning community. The Study of 2,000 households also revealed that the paper more likely to be read by a van driver is a broadsheet, not a tabloid, and the middle classes now make up 37% of all UK van drivers.
Female driving licence applications for a C1 or C1E licence, which entitles drivers to operate vehicles weighing between 3,500 and 7,500kg have increased by 29%1 over the last three years, suggesting it's not just small white vans and transits that are seeing more females in the driver seat; but some of the heaviest vehicles permitted on UK roads.
The diversification with van owners sheds light on how small internet businesses and the self-employed in a varied number of both traditional and contemporary industries has challenged the UK's perception of the white van driver. But it's not just occupational needs that is fuelling this demand. Of the c.1.4m households in the UK that own a van, over one third (40%) of van owners claim that they use the vehicle for other activities in addition to business purposes., highlighting high numbers of drivers that pick of the van keys for weekend hobbies and activities.
WHEN YOU CLICK ON LINKS TO VARIOUS MERCHANTS ON THIS SITE AND MAKE A PURCHASE, THIS CAN RESULT IN THIS SITE EARNING A COMMISSION. AFFILIATE PROGRAMS AND AFFILIATIONS INCLUDE, BUT ARE NOT LIMITED TO, THE EBAY PARTNER NETWORK AND AMAZON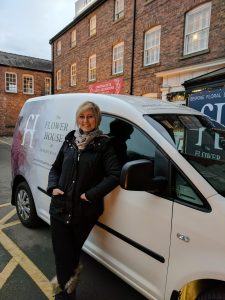 Beverley Coghlan, 40, Business Owner at The Flower House, Cheshire, said: "I thought I would find the transition from a Golf GTi turbo to a diesel VW caddy van quite hard as I love my car, but in actual fact, I really enjoy driving the van, it runs really well, is super comfortable and other fellow van drivers are really compassionate and let you out a lot more than when you are in a car."
Auto Trader Editorial Director, Erin Baker, said: "The van has many benefits beyond couriering work equipment, and now with modern interiors, better technology and connectivity and an overall driving experience that's becoming more comfortable, car buyers are increasingly turning to the van when it comes to considering a vehicle that meets their occupational and lifestyle needs in equal measure."
The demand for vans to help facilitate lifestyle and weekend hobbies, where the van is increasingly becoming considered a cost-effective alternative to larger cars or SUVs, could explain the robust health of the used vans market, which showed a 4.4% increase in sales in Q3 20172.
And this is evident with the total volume of van searches on Auto Trader as well. Van advert views increased by 47% from January-October this year, with 10.5million van adverts being viewed on average per month.
Erin Baker, adds: "Van drivers have probably suffered at the hands of the 'white van driver' stereotype for too long. But our Study shows a revival for the van community which celebrates van drivers of all backgrounds, genders and ages – which is good news for everyone."