Halfords Yuasa Racing's 2018 BTCC contender officially unveiled
WHEN YOU CLICK ON LINKS TO VARIOUS MERCHANTS ON THIS SITE AND MAKE A PURCHASE, THIS CAN RESULT IN THIS SITE EARNING A COMMISSION. AFFILIATE PROGRAMS AND AFFILIATIONS INCLUDE, BUT ARE NOT LIMITED TO, THE EBAY PARTNER NETWORK AND AMAZON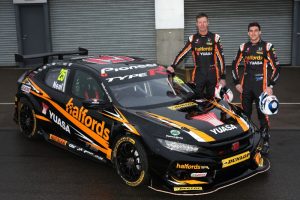 Halfords Yuasa Racing's new-shape Honda Civic Type R showed off its true colours for the first time at Donington Park today (27 March), as its distinctive livery stole the show at the traditional Dunlop MSA British Touring Car Championship (BTCC) Season Launch.
In a fiercely competitive series in which nobody stands still, Halfords Yuasa Racing's 2018 challenger has been one of the most eagerly-anticipated new arrivals in years. Already spied testing at Parcmotor Castellolí in Spain and back on home soil at Rockingham and Brands Hatch, the Civic Type R (FK8) had only been spotted in stealth mode – until today.
Sporting the same striking black-and-orange combo as it has since 2016, Honda's title hope will be piloted by three-time champion Matt Neal – the most experienced driver on the current BTCC grid – and series newcomer Dan Cammish, who comes with a glittering résumé having won back-to-back Porsche Carrera Cup GB titles on the TOCA support package in 2015 and 2016.
Both Neal and Cammish will take to the track alongside their 30 rivals at Donington Park this afternoon, as the first shots are fired in the quest to clinch the most coveted crown in British motorsport.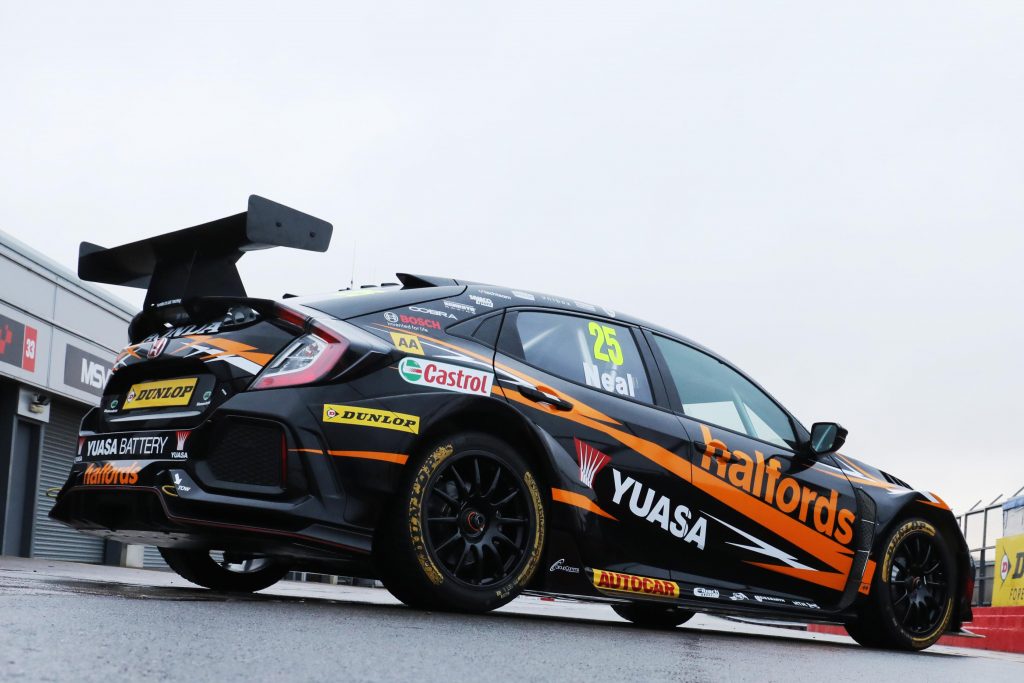 Matt Neal:
"I've had the pleasure over the years of driving some truly special cars for Honda in the BTCC, but I have to say, I've genuinely never felt as excited heading into a new season as I do right now. We've had a solid testing programme with the new Civic Type R and put a number of miles on the clock, and now we've finally been able to show this little beauty off to the watching world! To my mind, it's the best-looking car on the BTCC grid, and you know what they say about a car that looks fast…"
Dan Cammish: 
"I must say, I've been a bit blown away by the level of interest and excitement surrounding the official unveil of our new Honda Civic Type R – but then when you look at it, you can clearly see why. Honda is one of the most successful manufacturers in BTCC history, and Team Dynamics has a proven record of producing race-winning cars – so I can't wait to get out there and show just what we're capable of this year. I've got a lot to learn, but I'm confident of hitting the ground running at Brands Hatch next month."