Autosport International is set to celebrate grass-roots motorsport with a dedicated Oval Racing Area on Saturday 13th and Sunday 14th January
Europe's biggest pre-season motorsport show, Autosport International, is set to honour the grass-roots level of the sport with its dedicated Oval Racing Area, open on the Saturday and Sunday of the event.
Fans of exhilarating high-octane racing and high-revving engines should head over to Hall 10 of the National Exhibiton Centre (NEC) during the weekend, to learn all about the popular sport and how to break into it.
Key associations and participants from the world of grass-roots motorsport will be on hand to share their knowledge, plus guests can enjoy some fantastic car displays and retail opportunities, as well as seeing some of the cars in action in the Live Action Arena.
One of the associations setting up at the Oval Racing Area is the National Autograss Sport Association (NASA) which will be showcasing its thrilling, non-contact motorsport series.
NASA is made up of 11 classes depending on set-up and engine size, ranging from 1,000cc Minis all the way through to specifically designed space frame single-seater race craft with high-output superbike engines and even ultra-powerful V8s.
This year, the association will bring the ultimate Champion of Champions Race to the Live Action Arena. Visitors will be on the edge of their seats as eight national champions and two champion of champions battle it out to find the ultimate winner. The exciting display will also feature its super saloons – the most powerful saloon class in the sport with V8 Suzuki Hayabusa engines.
Stock Car Racing
Grass-roots motorsport will also be honoured in the Live Action Arena with a celebration of the 65th anniversary of when stock car racing came to Europe, with the first race on the continent taking place in Paris in 1953. A historic display in the Live Action Arena of five stock cars from 1950 to 1990 will show the development of the racers through the decades, culminating in current BriSCA F1 models taking to the track.
Autosport Media UK Editor-in-Chief, Andrew van de Burgt, said: "The grass-roots level is massively important in motorsport and something that we are always keen to promote. Through our dedicated Oval Racing Area and Live Action Arena performances, we hope to help organisations and promoters alike share their knowledge of the sports with fans and budding grass-roots stars."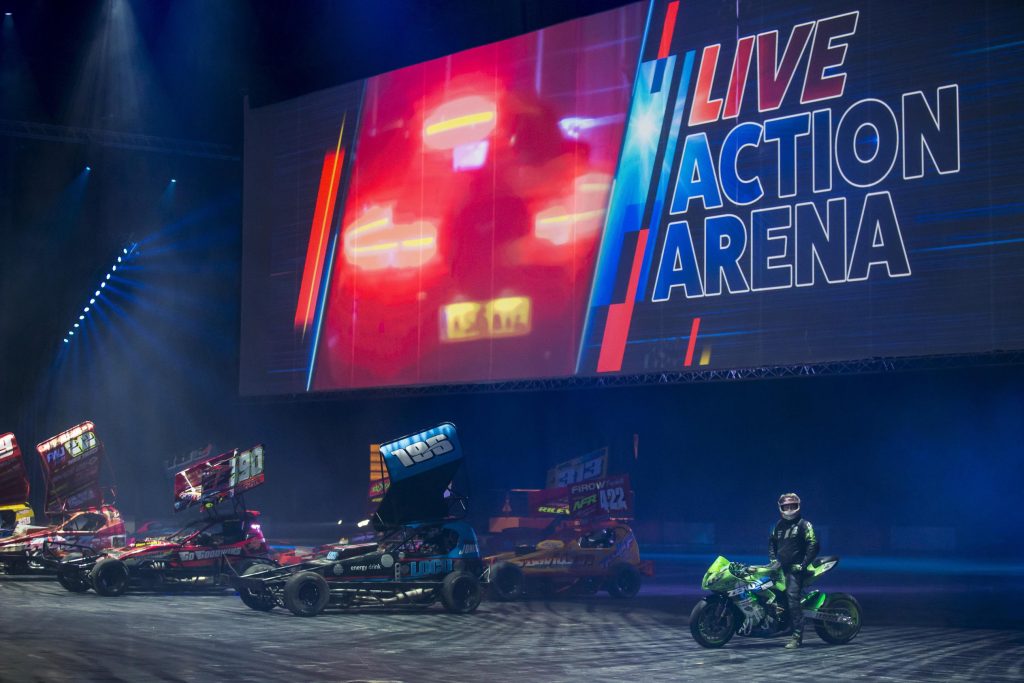 Tickets
The event is part of Motorsport Network's UK title Autosport – one of the world's leading print and online motorsport publishers.
Motorsport Network is the world's largest independent automotive and motorsport-related digital platform, connecting millions of people who love motorsport and cars. The network also creates key industry events including Autosport International and the annual Autosport Awards.
Make sure you head over to www.autosportinternational.com to get your tickets.
Right Now On eBay
A Selection From Amazon
Last updated on August 2, 2023 7:19 pm