Now in paperback, the complete history of British international rally events, starting with the very first RAC rally of 1932, which included 1000 miles of road motoring, when a mere three driving tests were needed to produce a result.
By 1951 an international permit had been achieved, a speed element was included, and the 'Rally of the Tests' ran until 1960. From 1961, the event took on a number of high-speed, loose-surfaced Special Stages, the Scandinavian influence became clear, and the event took on a World Championship qualification in 1973. In that time, competing cars had progressed from having perhaps 50bhp to at least 300bhp, and even more high-tech machines with 500bhp and four-wheel-drive would follow.
By then the RAC Rally was – and remains in its present form as Wales Rally GB – one of the three most important rallies in the world. Every 'works' team makes sure that it is represented, and it has a very important image throughout the world. Major sponsors embraced the event from the 1960s – first The Sun and Daily Mirror, then Lombard, and Network Q, and finally the Welsh government – which in recent years has become a very high-profile showcase for the world's most exciting cars. Few other British International events have such a long and distinguished record.The 75th running of this event takes place in 2019.
With year-by-year accounts of all events in the Rally's history, copiously illustrated with period photographs, and covering the various challenges posed by such crises as foot and mouth disease, weather conditions and controversy over rules and regulations, this book is the definitive guide.
WHEN YOU CLICK ON LINKS TO VARIOUS MERCHANTS ON THIS SITE AND MAKE A PURCHASE, THIS CAN RESULT IN THIS SITE EARNING A COMMISSION. AFFILIATE PROGRAMS AND AFFILIATIONS INCLUDE, BUT ARE NOT LIMITED TO, THE EBAY PARTNER NETWORK AND AMAZON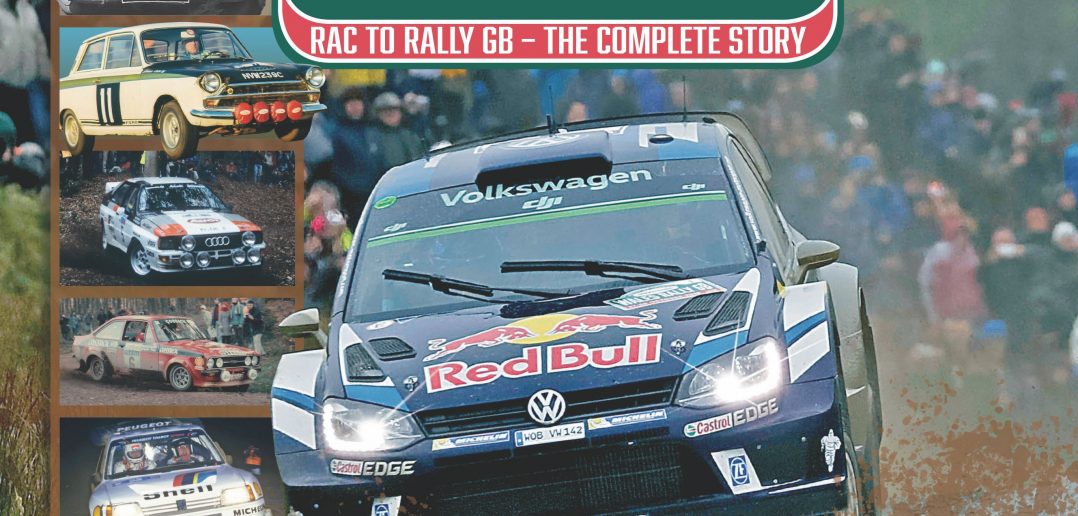 The Great British Rally by Graham Robson
ISBN: 9781787117365
UPC: 6-36847-01736-1
PAPERBACK EDITION AVAILABLE NOW!
£30.00(UK), $50.00(US), 65.00(CAN)