Hard on the heels of the news that two new models in the iconic AC Cobra family are in transit for sale in the UK, comes an announcement that a third recreated AC model will be made available to British-based enthusiasts soon.
AC's dealer just to the north of London, Boss Motor Company of Buckinghamshire, will be the sole source of a specially recreated model of the famous AC Cobra 378 Superblower MkIV, a sports supercar with the true AC Cobra pedigree which was conceived and launched by the current owners of AC Cars in 1998. The car raised plenty of interest and serenaded not a few motor-tuned ears with its gruff, distinctive and wholly authentic V8 soundtrack. Only a relatively few cars could be built and sold at that time. Now, 22 years later, the Superblower is back!
Priced at an eye catching £129,500 on the road, and only available from Boss Motor Company, the Superblower lists a tantalizing and high specification, which includes: Original style 4inch round tube ladder frame chassis, 6.2 litre 580bhp Supercharged V8 Engine, 6 speed gearbox, aluminium radiator and header tank with Electric Cooling Fan, High Performance – Servo Assisted Race Specification Calipers with Ventilated Disc Brake System, 3.45:1 Ratio – Limited Slip Differential, Front and Rear Multi-Link Suspension with Coil Over Shock Absorbers, Front and Rear Anti-roll bars, Pin Drive 8″ x 16″ Front – 10″ x 16″ Rear Wheels, Hand Crafted Interior Finished in Black Leather, Glovebox in Leather, Door Map Pockets, Deep Pile Carpets and Leather Covered Instrument Panel.
Orders are now being taken by Boss (Call: 01923 267200 or www.bossmotor.co.uk) for the new factory-built AC Cobra 378 Superblower MkIV. This car is a genuine AC Cars product and will come with a certificate of authenticity and a designated 'COB' chassis number on the correct 'AC Cars' Chassis Plate.
The first production car is currently being built, and further customer cars will be available to order.
Commenting on the development, the man behind AC Cars Alan Lubinsky said: "The development of the AC Cobra 378 Superblower MkIV is an important continuation of this sought after range for us, after we developed the original version in 1998.
Information: AC Cars www.accars.eu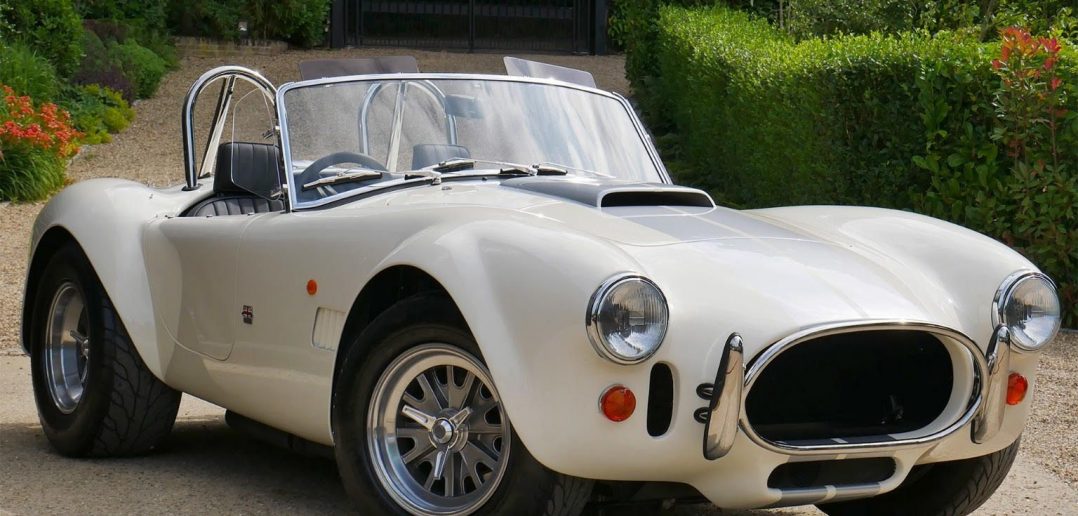 A Selection From Amazon
Last updated on June 10, 2023 6:13 am