Introduction of harsher speeding fines last year corresponds with more track days
Exasperated car owners, including those with top performing supercars, facing a barrage of driving clamp downs and harsher driving penalties are increasingly turning to circuit track days in their own cars for fast thrills.
Indeed, as the anniversary fast approaches of the introduction of tougher penalties in April 2017 to combat an increase in the number of speeding offences, www.trackdays.co.uk can reveal a huge increase in first time bookings by as much as 46 per cent and 22 per cent in the months immediately following the new legislation.
The guidelines for harsher punishments for the most serious of speeding offences included fines starting from 150% of a weekly income if caught doing 101mph on a motorway, rather than the previous level of 100%.
Car owners taking their own vehicles circuit driving for adrenalin buzz
More recently, industry experts revealed that cases where motorists are given a fine and penalty points for a single offence has risen by a fifth over five years, indicating the punishments are getting much, much harsher, even for minor offences.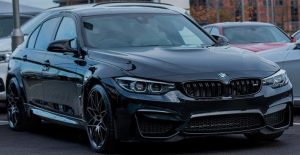 In fact, from 2011 to 2015, the number of speeding offences in England and Wales rose sharply from 851,000 to 958,00, while the number of people attending speed awareness courses in the UK increased from 772,000 in 2011 to 1,206,000 in 2016.
Dan Jones, operations manager at www.trackdays.co.uk said: "The introduction of more severe speeding fines appears to have had the knock-on effect of increasing track day bookings.
"We are definitely seeing more-and-more UK motorists taking their own cars circuit driving at tracks such as Silverstone and Brands Hatch for an adrenalin buzz in a safe environment and away from the watchful eyes of the law."
Increase in track days as beleaguered Brits also battle increasing car journey times, rising fines and points
As well as speeding, only just recently it was revealed by traffic boffins that the UK was the world's 10th most congested country with bogged down motorists spending an average of just over 30 hours in traffic jams a year.
Dan added: "Whether it's the prospect of a hefty speeding fine, or adversely being stuck in endless tailbacks, it would seem that UK motorists are increasingly turning to track days to experience the thrill and emotion that comes from driving around a race circuit in their own car."
As well as Silverstone and Brands Hatch, other circuits available for track days with www.trackdays.co.uk include Rockingham, Donington Park, Snetterton, Mallory Park and Castle Combe.