The most Land Rovers in a line-up at one time
WHEN YOU CLICK ON LINKS TO VARIOUS MERCHANTS ON THIS SITE AND MAKE A PURCHASE, THIS CAN RESULT IN THIS SITE EARNING A COMMISSION. AFFILIATE PROGRAMS AND AFFILIATIONS INCLUDE, BUT ARE NOT LIMITED TO, THE EBAY PARTNER NETWORK AND AMAZON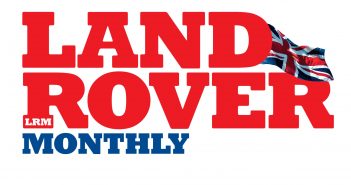 Land Rover Monthly magazine is partnering with the Billing Off Road Show in a bid to set a new world record for the Largest Parade of Land Rovers/Range Rovers at the annual show taking place from 30th June to 1st July 2018.
Held by Germany, the current record of 632 was set on 30 May 2018 in Bad Kissingen but the organisers of the show, along with the LRM team, are out to bring it back to the UK. The attempt will take place on Saturday 30th June at 5pm with registration on site at 1pm.
2018 marks the 70th anniversary of the invention of the Land Rover, which was created in Britain in 1948 and launched at the Amsterdam Motor Show on the 30th April that year.
This world record attempt is part of the Billing Off Road Show weekend where people from all around come to drive the Billing off-road tracks and legendary mud run.
Sarah Arrowsmith, Organiser of the Billing Off Road Show said: "Land Rover turns 70 in 2018 and we wanted to do something really special to celebrate this milestone. What could be better than setting a World Record in your own Land Rover for the Largest Parade of Land Rovers?"
Patrick Cruywagen, Editor of Land Rover Monthly said: "This is a momentous year for Land Rover as they turn 70. We want to celebrate it by bringing the record back to Great Britain. Land Rovers are British icons and if anyone should hold this record it should be Great Britain. We are calling on all Land Rover owners to help us smash the German held record."
The rules for the world record attempt state that the vehicles taking part must never be more than two car lengths away from the car in front, that the parade exceeds two miles, that no driver takes a toilet break, and each vehicle must have a Land Rover badge to qualify.
All those that want to take part must register on the day, and pay a small fee of £5 but this will get each participant a plaque to put on the front grille as a memento.
More details about the record attempt can be found on the Show's website at: https://www.thebillingoffroadexperience.co.uk/world-record-attempt/
A Selection From Amazon
Last updated on May 3, 2023 3:57 pm