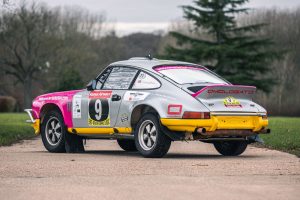 The East African safari winning Tuthill Porsche 911, started life in January 1975 as a relatively rare Porsche 911 Carrera 2.7 MFI Coupe where it was then converted into a rally car in the early 1990's and campaigned extensively by legendary Irish tarmac rally driver, Billy Coleman.
The car was hired in 1998 for The RAC Historic rally by Silverstone Auctions Managing Director, Nick Whale. Nick realised the cars potential and decided to then own the car, going onto win the 1999 Safety Devices Rally Challenge outright. Not only this, but also The British Historic Rally Championship held in 2000 over eight rounds, four tarmac and four gravel events. Every time the car went out, it was successful.
The car was sold in May 2002 and rallied for the next decade before being converted by Tuthills, into a full house East African Safari spec rally car. Much work was then done to this superb car at the time in which it has continually benefited from Tuthills ongoing maintenance and improvements.
Nick Whale, Silverstone Auctions Managing Director, commented, "We are thrilled to offer a car with such outstanding history and one that I have previously owned and won in, for our first sale of 2021. The 1975 Porsche 911 Carrera MFI Safari Rally Car really is a credit and privilege to offer in our tenth year as the official auction partner for Race Retro!"
This striking car has completed in no less than four East African Safari events, finishing every one! Finally, in 2017 the car was taken to the very top step on the podium and won the event outright – what an achievement by Silverstone Auctions private vendor and world class rally driver, Ryan Champion. This Porsche 911 was even selected by Porsche Club GB as one of 30 specially invited cars to attend as well as participating in Porsches 50th Birthday celebrations at Brands Hatch circuit in 2018.
As well as the cars outstanding history and provenance is MSA papers and an FIA HTP. This is a great basis for another Safari project that Tuthills have indicated can be brought up to current front running specification for a spend of about £40,000. Newly built cars today are around £300,000 plus VAT, making this car with such an outstanding pedigree.
Silverstone Auctions are offering a dedicated, one-to-one, virtual viewing of cars of interest to you from 24th February through to the 26th March. Viewing the cars in person is permitted to specialists who have been instructed to inspect vehicles of interest on your behalf and members of the trade. Bookings are arranged by appointment and this should be made by calling 01926 691141.
Silverstone Auctions are closing their catalogue in just under two weeks. Entries are still invited to join the rapidly growing lot list for their live online auction. The UK market leader classic car auction house can be contacted on can be contacted on 01926 691141, by email enquiries@silverstoneauctions.com or via their website.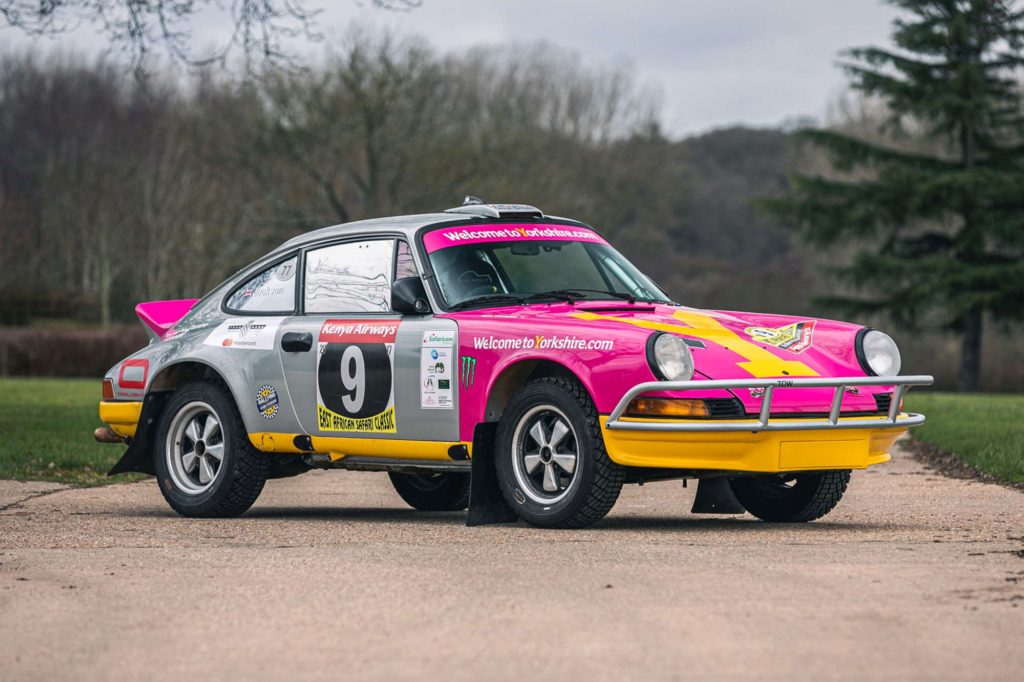 A Selection From Amazon
Last updated on July 24, 2023 10:12 am