Five superb variations of the Mini, all with fascinating stories, are set to go under the hammer at Classic Car Auctions March sale held at the Practical Classics Classic Car and Restoration Show.
The Mini which celebrated a significant birthday throughout 2019 continues to hold the limelight and is one of the most recognisable cars on the road. It also spawned a number of derivatives making it an extremely versatile car for its size.
Classic Car Auctions have five versions in their March sale on the 28th and 29th at the NEC in Birmingham which will certainly get the enthusiasts fired up.
WHEN YOU CLICK ON LINKS TO VARIOUS MERCHANTS ON THIS SITE AND MAKE A PURCHASE, THIS CAN RESULT IN THIS SITE EARNING A COMMISSION. AFFILIATE PROGRAMS AND AFFILIATIONS INCLUDE, BUT ARE NOT LIMITED TO, THE EBAY PARTNER NETWORK AND AMAZON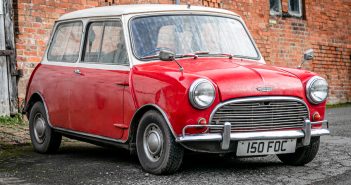 Bought 58 years ago this 1962 Austin Mini Cooper MK1 has remained with its first and only owner for its entire life achieving a staggering 300,000 miles. Now in need of restoration but still in regular use, this Mini apparently goes like the clappers with an 850cc short-stroke in place over the original 997 and will be driven to the auction.
Originally presented in Almond Green with an Old English White roof, it is now in red but retains the original Dove Grey/Porcelain Green interior vinyl.
With a very desirable and valuable registration of 150 FOC and estimated at £12,000 to £15,000 this is a Mini with a maxi story.
"These are great cars and they all come with their own unique story and have wonderful characters. The 300,000 mile MK1 Cooper is staggering and has the most fascinating story," commented Gary Dunne, Classic Car Auctions Manager.
"The vendor told us it was bought new for him by his mother-in-law because she didn't like his choice of cars to drive her daughter around in!"
One of the Mini variations was the Moke, originally designed for military use and to be parachuted into action, but due to ground clearance issues, it wasn't to be. However, it found a different audience across the world and developed a cult following as an easily maintainable recreational vehicle.
The first Mokes were produced in Birmingham at BMC's Longbridge plant between 1964 and 1968. In later years they were produced in Australia and Portugal with production ending in 1993.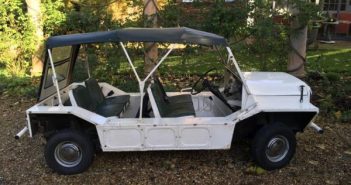 Classic Car Auctions have this UK supplied 1968 Austin Mini Moke which has been with the vendor for the last 13 years. Finished in white with 89,000 miles on the clock, this car is well presented but with age-related wear, however with a little bit of work could be made Concours. Estimated at £10,000 to £12,000 this a great car for the summer.
The Innocenti Mini Cooper was built between 1965 and 1975 with production taking place in Italy. The Export 1300 was the most popular and what made it stand out from other Minis was the black plastic grille and plastic chrome Innocenti badge and side repeaters on the front wings amongst other small details.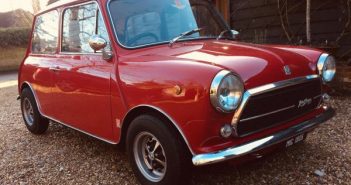 This 1975 Innocenti Mini Cooper Export 1300 was imported in 1982 and then re-shelled. In 2014 the current vendor purchased the car which was in great condition but needed some of the missing Innocenti details. This he did and three years ago had the car re-sprayed and re-trimmed correctly.
Estimated at £12,000 to £15,000 this is one of the last Export 1300s and is presented in great condition after a faithful restoration. It also comes with a good history file with brochures, handbooks, workshop manual and spares.
Our fourth Mini derivative is this wonderful 1962 Austin Mini Seven Pick-up. In 2004 it was rescued by the current vendor a known marque specialist and restored to the superb condition it is now presented in. In 2010 a bare metal restoration got underway, it was returned to the original Tweed Grey paintwork and Tan interior. The original engine was re-installed along with all period correct features.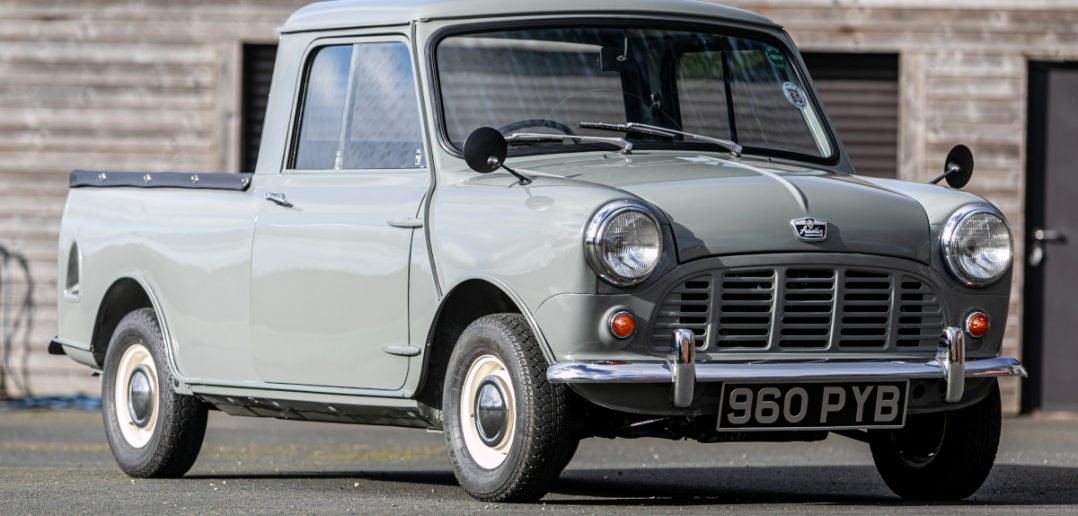 In 2011 this little Pick-up was featured on the cover of the Mini World magazine, such was the detail of the restoration. Estimated at £16,000 to £20,000 this is a cracking, accurately restored Pick-up.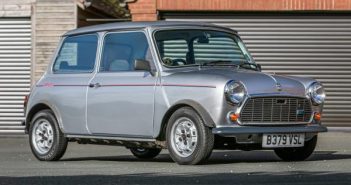 Our final Mini is the 25th Anniversary edition. Amazingly this 1984 Mini 25 has just 8,730 miles on the clock. The first and second owner did near equal mileage in the time they owned it. The current vendor, a marque specialist, has owned the car since 2016 and has kept in excellent condition, it scores 115 out 135 on the condition report. It has had little use on the road and when it has gone out it has been by trailer to shows.
Estimated at £6,000 to £8,000 it comes with great originality, history and a fresh MOT.
Gary commented further: "Loving this selection of Minis, such a cheeky car. A final reminder too that we have our Cars Coffee and Consignments event on the 19th February at the British Motor Museum. There are a couple of appointments available so please get in touch if you are in need of a free valuation."
Viewing takes place on the 27th March between 10am and 5.30pm with the auction getting underway on Saturday 28th and Sunday 29th from 12pm.
Classic Car Auctions can also be contacted on 01926 640888 or by email enquiries@classiccarauctions.co.uk and would be happy to talk with you and help you through the process of consigning your car, alternatively, you can also use their online Value My Classic service.
Forthcoming Auctions
28th and 29th March – Practical Classics Restoration Show, NEC Birmingham
13th June – CCA Summer Classic Car Sale, Warwickshire Event Centre
3rd October – CCA Autumn Classic Car Sale, Warwickshire Event Centre
12th December – CCA Winter Classic Car Sale, Warwickshire Event Centre
A Selection From Amazon
Last updated on May 23, 2023 8:41 am