A rivalry that has raged for decades will continue at CCA's June Sale as more than a dozen Fords from both sides of the Atlantic head to auction on the 2nd June at the Warwickshire Event Centre.
Indeed, 14 Fords will be on offer at CCA's biggest ever one day sale, which also includes a further 168 'everyman' classics worth an estimated total of £2.8 million.
"The term 'everyman' classic is synonymous with Ford," says Gary Dunne, sales manager at CCA "The rivalry between Ford Europe and Ford USA has been going on for decades and shows no signs of stopping anytime soon. The Mustang is just as popular on our shores as it is in the US, but the focus on handling rather than power from Ford's European arm still proves incredibly popular. So with such a varied mix of Fords on offer at our next sale, we're sure there'll be a great amount of interest."
Representing the European arm of Ford's motoring empire are a rare 1980 Ford Fiesta Supersport estimated at £15,000 to £20,000. One of only 3,000 limited edition models this little pocket rocket is powered by a 1.3 litre 4 cylinder engine and has only covered 27,478 miles in its 38 years on the road. Also on offer is an icon of the 80's, a 1983 Ford Escort RS1600i with only 8,000 miles which has been converted to the Turbo Technics model by the original dealer and is estimated at £30,000 to £35,000.
The contest between the UK and the US originated with the Ford Capri and Ford Mustang, European handling against American power, and included in the sale is a Ford Capri 2.0 GT XLR that has been owned by the same family for the entirety of its life. The 2.0 litre GT was the top of the range model at the time and came with a 113bhp V4 engine, with this particular example estimated at £12,000 to £15,000.
1992 Ford Sierra Sapphire Cosworth
Another European great heading into the CCA Sale is a 1992 Ford Sierra Sapphire Cosworth. The Sierra Sapphire had big shoes to fill when it was launched in 1988 but it managed to continue the success of its predecessor and then some. This example is estimated at £15,000 to £18,000 and is fresh from a full bare shell restoration which cost in excess of £28,000.
The American representation is certainly the bigger and more powerful of the two delegations, with a 1965 Ford Galaxie 500 estimated at £17,000 to £20,000. The Galaxie weighs in with a giant 5.8 litre V8 and was totally rebuilt over six months in 2016 at a cost in excess of £12,000.
The innovator of the muscle car was of course the Ford Mustang, at the sale a 1965 Mustang powered by a 3.3 litre straight six and was recently resprayed in its original Springtime Yellow, this pony is estimated at £16,000 to £20,000. Also in the sale is a mid-sixties Mustang Fastback, powered by a 5 litre V8, it has been styled to resemble its bigger brother the GT350 and is estimated at £20,000 to £25,000
Not to be out done though, also on offer is a 1969 Ford Mustang Convertible coming with a 4.9 litre Windsor V8 and a manual gearbox. More at home cruising down the California coast than through an English village, this American brute is finished in a glorious shade of Indian Fire Red with a black and white interior and is estimated at £16,000 to £20,000.
To see the full line-up of classics available at the CCA June Sale visit https://www.classiccarauctions.co.uk/cca-june-2018-classic-car-sale/view_lots/pn/all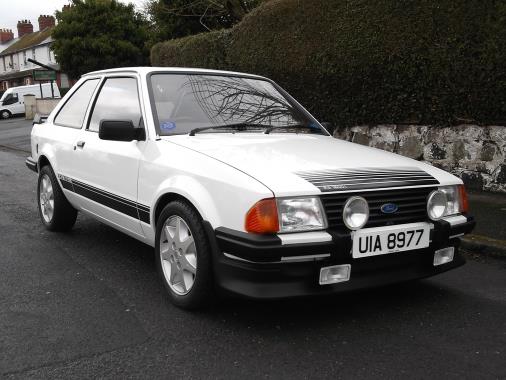 1983 Ford Escort RS1600i estimated at £30,000 to £35,000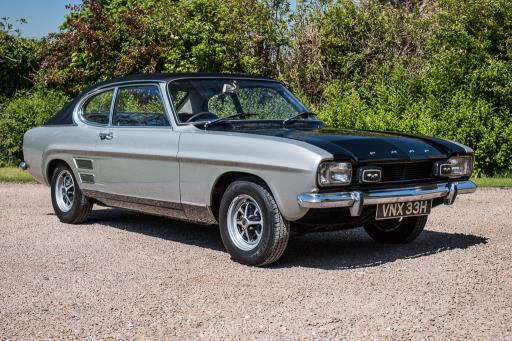 Ford Capri 2.0 GT XLR estimated at £12,000 to £15,000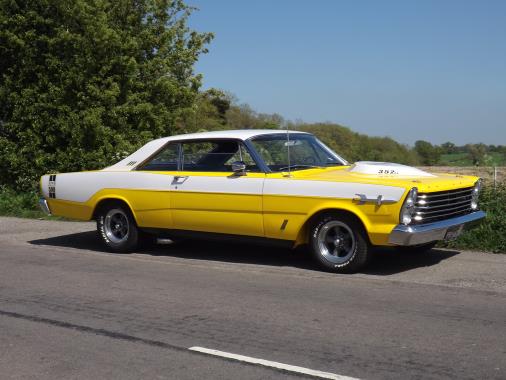 1965 Ford Galaxie 500 estimated at £17,000 to £20,000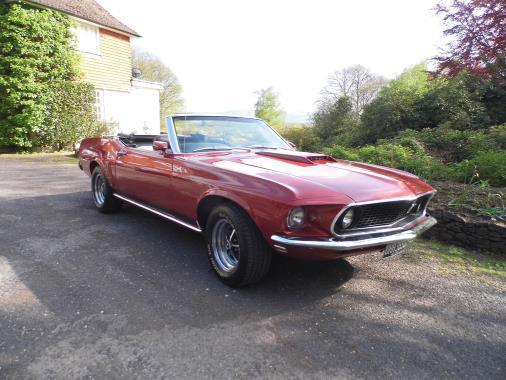 1969 Ford Mustang Convertible estimated at £16,000 to £20,000
A Selection From Amazon
Last updated on September 17, 2023 9:29 pm