Land Rover Legends
The recently announced Land Rover Legends show, to take place at Bicester Heritage on 26 and 27 May 2018, officially opens for business today as tickets go on sale with attractive early bird offers available at www.landroverlegends.com. (Early bird launch discounts strictly limited. Offer ends 28 February 2018).
Following the show's announcement in December, the idea of a unique Land Rover event at a fascinating location, dedicated to the icon and its connoisseurs, collectors, preservationists, restorers and enthusiasts, has gathered remarkable pace and support. The event debuts in 2018, marking the milestone 70th anniversary of the brand. Land Rover Legends has been overwhelmingly well received by the marque's passionate community internationally, with offers of support, vehicles and partnerships enhancing the organisers' expectations of what is set to be a remarkable first show in May.
Dennis is a proud new media partner to the event, with a focus on its leading international classic and performance car title, Octane as well as Land Rover Monthly, the world's fastest growing Land Rover magazine. Both brands will promote exclusive stories and the latest show news in the run up to Land Rover Legends.
Land Rover restorer and TV host of A 4×4 is Born, Mark Evans, joins show line-up
Special features confirmed for Land Rover Legends include a live stage and vehicle parade, hosted by television presenter and Land Rover restorer, Mark Evans. The live stage will also play host to the presentation of the inaugural Land Rover Legends National Awards, which will recognise 2018's 'Most Original Vehicle', 'Best Restored Vehicle', 'Best Bespoke Vehicle' and other entries, including a special award for Best Land Rover Club display at the event. Entries are now open at: www.landroverlegends.com/awards.
Several leading Land Rover Clubs are now confirmed to attend in number, with specially curated displays and demonstrations of their leading examples to look forward to at the show.
The star of the show, naturally, is the Land Rover itself, with the event showcasing the very best examples, from the highly original to renovated and restored vehicles, including ultra-rare prototype and pre-production models, unique conversions, military derivatives, bespoke commissions and much more, from the 1948 Series I to the very latest offerings of 2018.
A number of live forums and presentations will allow fans of the marque to expand their knowledge and hear fascinating stories from experts well-known for their involvement with the vehicles, including explorers and adventurers, engineers and designers, collectors and restorers, and many more who have remarkable Land Rover experiences to share.
Every Land Rover attending can be part of the show, with a dedicated forward parking area for all visitors arriving in a Land Rover, while Land Rover clubs are invited to display and demonstrate their vehicles. Carefully selected exhibitors and traders will be located in and around Bicester Heritage's main exhibition hangar to showcase the world's best Land Rover restorers, specialists and associated suppliers.
'Early Bird' tickets now on sale
Tickets for this exciting new event are available now. For more information please visit: www.landroverlegends.com.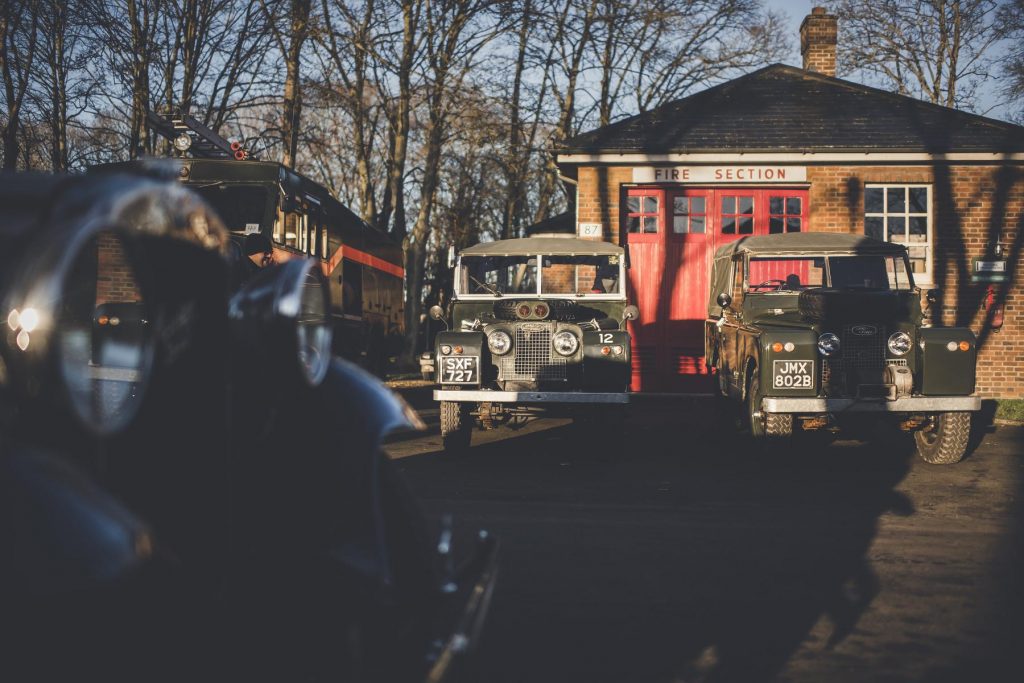 A Selection From Amazon
Last updated on June 10, 2023 1:08 am