The London Concours 2018, hosted at the Honourable Artillery Company from 7-8 June, will be an out-and-out celebration of speed.
Tickets are now on sale for the London Concours event, which will bring together a specially curated selection of more than 80 of the quickest cars ever created, from early 20th Century racers to modern hypercars.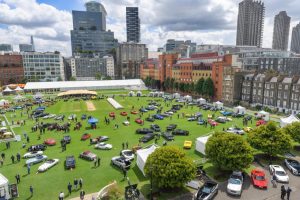 The cars will gather in a five-acre oasis of green within the Honourable Artillery Company grounds, informally known as the 'world's second most valuable cricket pitch'. Just a stone's throw from Bank, the Barbican and London icons like The Gherkin, London Concours is a unique destination for car enthusiasts.
A number of ultra-rare vehicles have already been confirmed to attend, including the Ferrari F50; a flagship of the Ferrari range in the '90s, with a 0-62mph time of 3.9 seconds and a top speed of 203mph. Nearly 20 years after the F50, in 2012, came another V12-powered Italian road car: the Pagani Huayra. This wild 230mph supercar, featuring active aerodynamics and a lightweight carbon fibre body, will also be on the London Concours lawn from 7-8 June.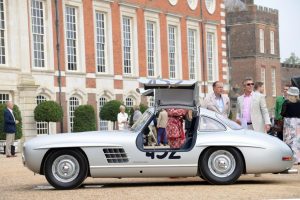 But this celebration of speed isn't just about the latest 200mph-plus supercars. The 1950s Mercedes 300SL 'Gullwing' will be making an appearance, as the fastest road car of its day, alongside the one-time land speed record-holding 1911 Fiat S76, informally known as 'The Beast of Turin'. This 28.5-litre behemoth is capable of 135mph – not bad for a car over a century old.
The cars will be the focal point of the event, but London Concours is also a destination for luxury, featuring high-end food, champagne, watches and art. A unique 'Investment Conference' will be held on the morning of the London Concours, hosted by experts from renowned classic car specialists, JD Classics. The team will lead a discussion on historic vehicles as a uniquely enjoyable investment, and the fastest appreciating asset class of the last 10 years.*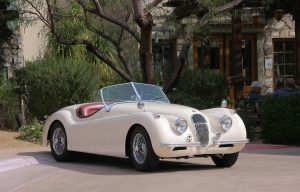 Andrew Evans, London Concours Managing Director, said: "We'll have a line-up of vehicles at the London Concours spanning 120 years, but there's a common theme among them: the desire to go faster. This collection of vehicles sits at the heart of the event, but with our unique JD Classics 'Investment Conference' and displays from a number of our luxury partners like Stratstone and Nicholas Mee, the London Concours with become a real destination for the local City residents and workers."
Tickets to the London Concours are available from www.londonconcours.co.uk, with a full day adult admission ticket costing £35, and concessions from £18.