Following the worrying police report that 5% of drivers can't read a number plate from 20metres, mycarcheck.com has highlighted key facts about the basic eyesight test… and confirmed that its own staff can all pass it.
Between 1 March and 20 August 2018, West Midlands Police checked the vision of 81 motorists as part of Operation Close Pass, a campaign to protect cyclists from dangerous overtakes. 4 of the 81 couldn't read a car registration from approx. 20m.
UK law requires drivers to be able to read a post-2001 number plate in good daylight from 20m (just over65ft), about the length of two and a half Routemaster buses or four to five family cars. This check is a mandatory part of the driving test and there have been calls for drivers to be re-tested at 70.
Since 2013, police have had the power to request a licence be immediately revoked under Cassie's Law, named after 16-year-old Cassie McCord. The student was killed in 2011 when an elderly driver swerved onto a pavement – the 87-year-old had failed a police eyesight test just days before, but refused to surrender his licence.
WHEN YOU CLICK ON LINKS TO VARIOUS MERCHANTS ON THIS SITE AND MAKE A PURCHASE, THIS CAN RESULT IN THIS SITE EARNING A COMMISSION. AFFILIATE PROGRAMS AND AFFILIATIONS INCLUDE, BUT ARE NOT LIMITED TO, THE EBAY PARTNER NETWORK AND AMAZON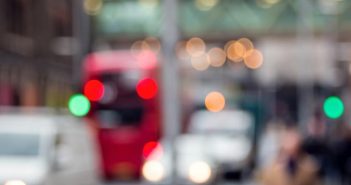 Mark Bailey, Head of CDL Vehicle Information Systems, which owns mycarcheck.com, said: "While discussing the shocking new 5% statistic, it emerged that only a few of our team had tried the 20m vision check since passing their driving tests, so we headed out into the car park to try it. Pleasingly, even though it was raining at our Stockport HQ, everyone got the reg spot on. It was a quick and easy team exercise with potentially huge road safety benefits and we urge others to give it a go."
With information from the police, DVLA, insurers and finance houses, mycarcheck.com holds comprehensive data on every vehicle on UK roads – things that buyers should be aware of before making an offer.
CDL performs over a million look-ups a day for companies including AutoExpress, CompareTheMarket, Go-Compare, Moneysupermarket, Swiftcover and Tesco.