With sanitising cars as important as cleaning them in current times, many motor trade professionals are facing added workload thanks to a need to sanitise a car after the initial cleaning process – a move especially important for those facing the public, such as dealers, hire fleets or multiple-user vehicles such as delivery vans, taxis and car clubs.
But Royal Warranted car-care expert Autoglym has now got the answer in the form of its new Super Clean Sanitiser – a high strength deep-cleaning solution that not only effectively deals with bacteria and viruses, meeting strict EN standards, but also has the scent and feel of a premium quality car valeting product, as opposed to a disinfectant.
As well as its obvious health benefits, Super Clean Sanitiser (available in five-litre and 25-litre measures, as well as retail-friendly 500ml) has the advantage of cutting the time needed to properly disinfect and deep clean a vehicle, reducing labour costs or time commitments for valeters and car dealers, as well as significantly reducing downtime on multi-user vehicles – something that could prove critically important especially in light goods vehicles in the run-up to unprecedented pre-Christmas demand for home deliveries.
Paul Caller, CEO of Autoglym, said: "As car dealerships, valeters and rental companies report a new-found focus on hygiene and cleanliness, we wanted to offer our Professional trade businesses and their direct clients a cleaning product that was designed first  and foremost as a quality automotive cleaner, but with the added benefit of being anti-viral and anti-bacterial.
"With Super Clean Sanitiser we have a product that is safe to use, high quality and with a traditional Autoglym scent, rather than the more bleachy disinfectant smells you get from non-automotive sanitisers."
The Super Clean Sanitiser range is available through Autoglym's franchise network, as well as online, to include contact-free home delivery.
To find out more or to place an order, go to www.autoglym.com
WHEN YOU CLICK ON LINKS TO VARIOUS MERCHANTS ON THIS SITE AND MAKE A PURCHASE, THIS CAN RESULT IN THIS SITE EARNING A COMMISSION. AFFILIATE PROGRAMS AND AFFILIATIONS INCLUDE, BUT ARE NOT LIMITED TO, THE EBAY PARTNER NETWORK AND AMAZON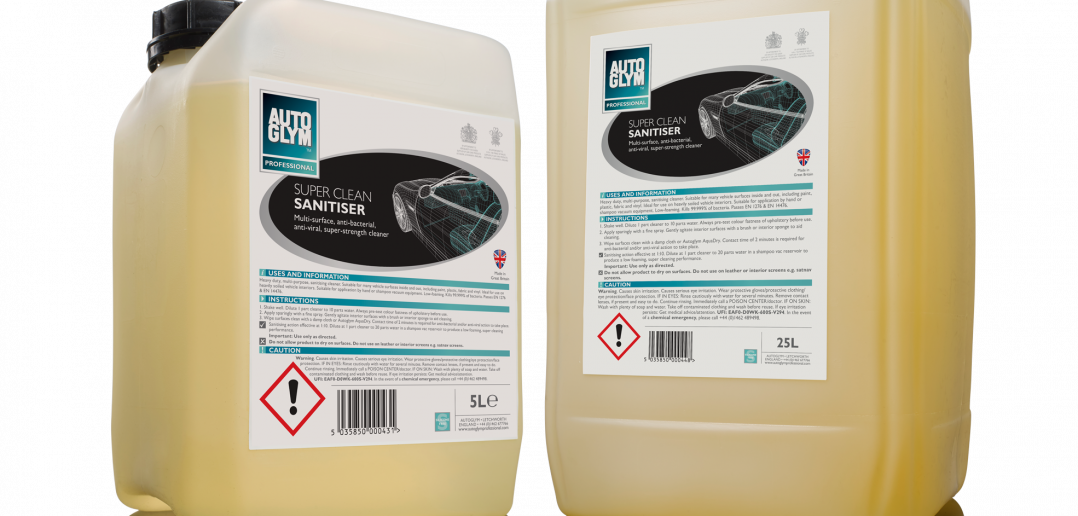 Right Now On eBay
A Selection From Amazon
Last updated on August 3, 2023 3:16 am