Climb Every Mountain in Luxury Award & Best Use of Electricity Since the Lightbulb
Jaguar Land Rover has won two trophies at the GQ Car of the Year Awards. The luxurious and capable new Range Rover Velar won the 'Climb Every Mountain in Luxury Award', while Jaguar's zero-emissions E-type Zero was named as 'Best Use of Electricity Since the Lightbulb.'
In March 2017, the Range Rover Velar became the first car to ever be launched and displayed at the London Design Museum. Created with balanced proportions and elegant lines, the Velar brings unprecedented glamour and modernity to the Range Rover family, but without losing the famous go-anywhere ability of every Land Rover.
GQ magazine said of the Range Rover Velar: "That it can cruise effortlessly through any urban landscape is a given, but when called upon, it can also conquer where mountain goats fear to tread. We love the new Velar."
WHEN YOU CLICK ON LINKS TO VARIOUS MERCHANTS ON THIS SITE AND MAKE A PURCHASE, THIS CAN RESULT IN THIS SITE EARNING A COMMISSION. AFFILIATE PROGRAMS AND AFFILIATIONS INCLUDE, BUT ARE NOT LIMITED TO, THE EBAY PARTNER NETWORK AND AMAZON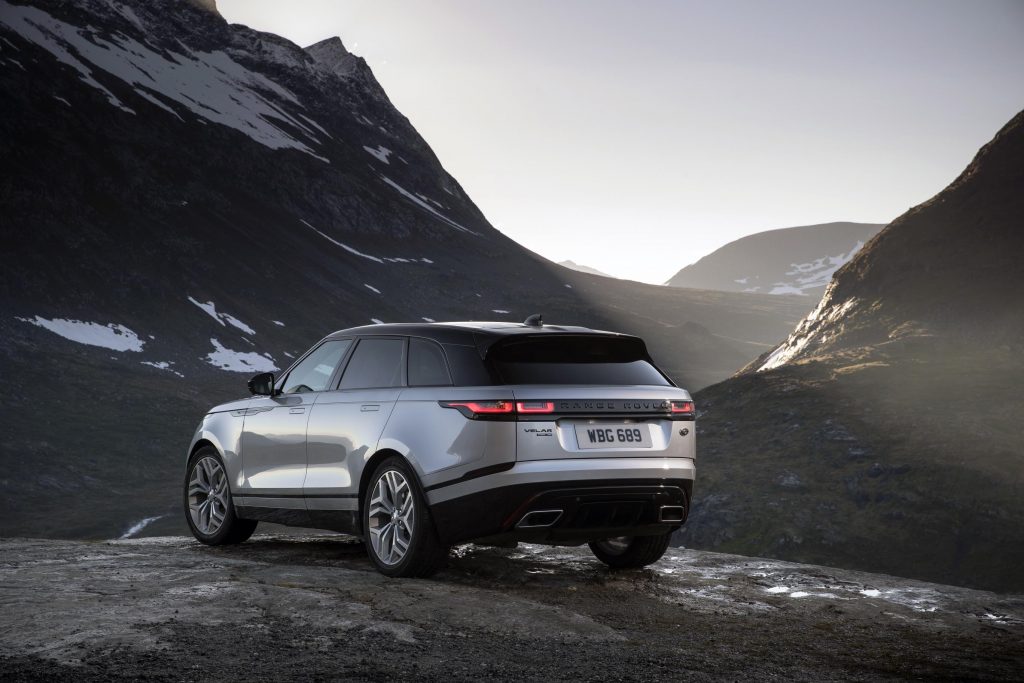 Gerry McGovern, Chief Design Officer, Land Rover, said:"Our continued evolution is driven by a relentless focus on creating highly desirable vehicles our customers will love for life. The Range Rover Velar brings a new dimension of modernity to the Range Rover family with an abundance of innovative technologies, all making this vehicle a joy to drive and be driven in. We're honoured that the arbiters of style at GQ have recognised the tireless endeavours of our designers and engineers who have delivered a vehicle with compelling design, tailored technology and relevant innovation which come together to create a vehicle of instant desirability."
The Jaguar E-type Zero is a modern reinvention of Jaguar's most iconic vehicle, fitted with a new zero emissions, all-electric powertrain. Built by Jaguar Land Rover Classic, the E-type Zero boasts an advanced lithium-ion battery pack with the same weight and dimensions as the original car's XK six-cylinder engine. Weighing in at around 46kg less than a traditional E-type, the Zero can accelerate from 0-62mph in 5.5 seconds.
Tim Hannig, Director of Jaguar Land Rover Classic, said: "E-type Zero demonstrates Jaguar Land Rover Classic's commitment to future-proofing classic car ownership. It combines the renowned E-type dynamic experience with enhanced performance through electrification. This unique combination creates a breathtaking driving sensation. We're delighted that E-type Zero has the approval of the knowledgeable team at British GQ."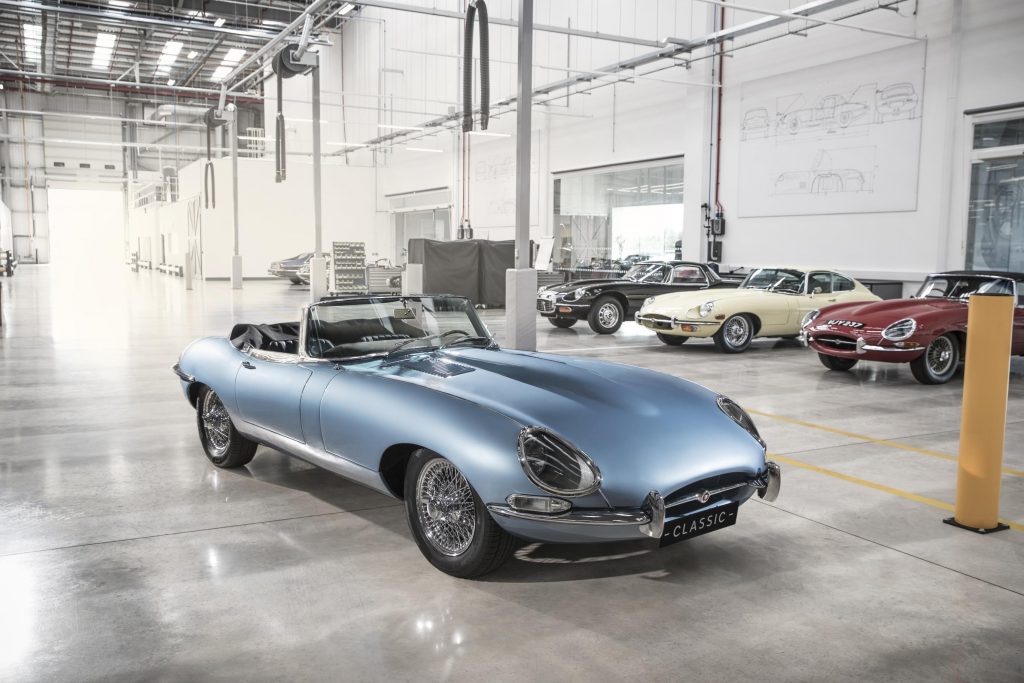 Pricing & Enquiries
The Range Rover Velar is priced from £44,830, and is available to configure now at https://www.landrover.co.uk/build-your-own/index.html
Customer enquiries for Jaguar Classic vehicles should be made using: +44 (0)203 601 1255 or info@classic.jaguar.co.uk