CarGurus reveals the surprising things dealers have been offered in part exchange
Used car dealers across the UK have revealed the strangest items customers have offered them in part-exchange for a car according to a survey by automotive shopping site, CarGurus.co.uk.
Among the most peculiar offers was a customer who tried to put forward a donkey as part-exchange, while another attempted to offload an amphibious vehicle to help fund their used car purchase.
CarGurus, the fastest growing automotive shopping site in the UK, surveyed thousands of used car dealers in its UK network to find the strangest items customers have offered in part-exchange when buying a car.
The survey revealed that dealers were not always offered something of the four-wheeled variety. In fact, customers bartering speedboats appears to be a relatively common occurrence, while several dealers recalled being offered mobility scooters and expensive watches as makeweights for a used car purchase.
The strangest part exchange offers from car buyers
A donkey
An amphibious car
A burger van
A mobility scooter
A speedboat
A caravan
Five dozen barbecues
An expensive watch
One dealer recalled a customer, hungry for a used car, who suggested giving a burger van in exchange, while another was offered fifty barbecues toward a purchase.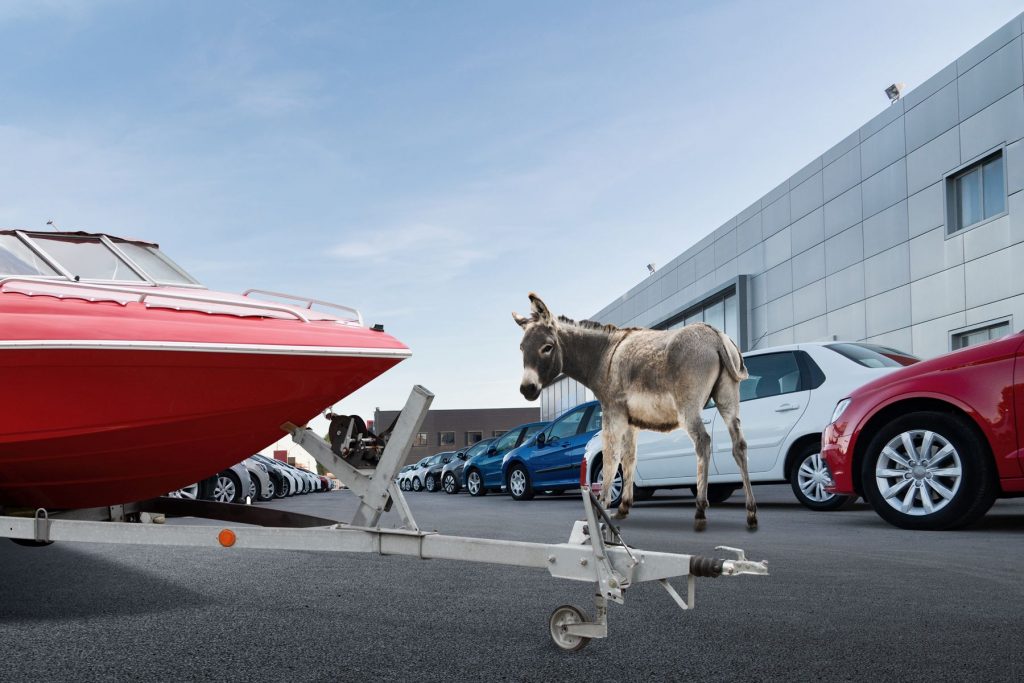 Chris Knapman, Editor at CarGurus.co.uk commented: "When it comes to buying a car, people are rightly always trying to get the best deal possible, and clearly a rare few are even going to some extremes when it comes to offering something out of the ordinary for part-exchange."
"As is so often the case when it comes to changing cars, the key is to take advantage of tools and technology to help with your research. By using CarGurus Instant Market Value you can easily see typical part-exchange values for your current car to get an idea of what it's worth. Regretfully, our algorithms do not cover donkeys or barbeques."
The survey also highlighted the things that will negatively impact a car's value when selling or offering as part-exchange, according to dealers.
The answer was bad news for our four-legged friends, as many ranked owning a dog or other pets as one of the main things most likely to negatively affect the trade-in value of a car, followed by a smoking habit, both of which can take a toll on a car's interior.
Top five things that negatively impact a cars' value
Owning a dog or other pet
Regularly smoking
Bodywork damage
Incomplete or missing service history
Too many previous owners