Nationwide spike in car theft should ring alarm bells for shoppers, warns TRACKER – www.tracker.co.uk
With news that car theft has increased by 30% over the past three years, and the last annual police recorded vehicle theft count exceeding 85,000*, stolen vehicle recovery (SVR) expert, TRACKER, is urging used car buyers to remain vigilant when on the hunt for a bargain.
Weaknesses in modern vehicle security systems have been attributed to the spike in crime in recent years, leaving owners vulnerable to attack, but says Andy Barrs, Head of Police Liaison at TRACKER, buyers also need to be on their guard.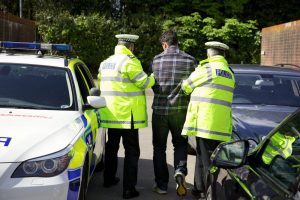 "Over 50% of the vehicles stolen in the UK are never found and returned to their rightful owner, with many prestige vehicles stolen to order and shipped abroad," explains Andy Barrs of TRACKER, part of the Tantalum Corporation.   "In 2016 alone, over 85,000 cars were reported stolen, which could lead to an increase in the number of stolen cars being cloned and offered for sale by unscrupulous thieves.  Additionally, this doesn't take into account the tens of thousands of vehicles stolen in previous years that could also be offered to innocent buyers."
"There are serious consequences if you are caught driving a stolen car.   If you are pulled over by the police who check the vehicle and discover it to be stolen, you could face being arrested for either theft or handling stolen goods. Even once you've proved you are an innocent purchaser, you still stand to lose both the car and the money you paid for it because you are not the legal owner and your insurance policy is unlikely to cover this scenario."
Protect Yourself
The good news is that anyone in the market for a used car can protect themselves in a few easy steps, says TRACKER. When viewing a potential purchase, check the vehicle for new registration plates.  If they are new, buyers should ask why they have been replaced because it could be disguising the car's true identity.  Check that both sets of keys are present and work, since it  could indicate the car is stolen or, allow thieves to steal it in the future with the second key.
"Don't forget to check the vehicle identification number (VIN) for any visible signs that it has been altered; the VIN is usually visible via an inspection plate adjacent to the driver's seat and the front nearside windscreen area.  Similarly, head to the GOV.UK website and look at the 'check you're not buying a stolen vehicle' section as it contains valuable advice that could point to the vehicle as being stolen.
Andy Barrs concludes, "Buyers need to keep their wits about them, by taking some simple steps to spot a stolen vehicle. For instance, a seller who won't give their address or phone number and offers to meet at a car park or service station could well have something to hide. It's also worth checking that the title and registration match the name and address of the seller.
"We advise buyers to always be on their guard, especially if a deal seems too good to be true. If in doubt, walk away."
TRACKER celebrates 25 years of reuniting car lovers with their vehicles, and it's this expertise which makes TRACKER the leader in stolen vehicle recovery.   TRACKER's unique SVR technology can locate stolen vehicles anywhere, even when they are hidden in a garage or shipping container.  The discreet TRACKER SVR systems work like an electronic homing device. A covert transmitter is hidden in one of several dozen places around the vehicle. There is no visible aerial, so the thief won't even know it's there.
 TRACKER'S TOP TIPS TO AVOID BUYING A STOLEN CAR
Is the seller keen to meet in a car park or at a motorway services, rather than their home? Always ask for proof of residency and check this against the V5.
Beware sellers who are evasive about giving out their phone number or the number appears as 'withheld'.
If the car has new registration plates, ask why. A new plate could be disguising its real identity.
Do the window markings on all the windows match? If one is different it could have been replaced as a result of a forced entry or a bid to remove its legal identity.
Consider paying for a vehicle provenance check from a reputable online provider to check if it has a hidden history.  Some provenance checks come with a Guarantee to protect buyers.
Ensure both keys are present with the car and work.
If in doubt, ask the seller for references about past financing and insurance on the vehicle. Verify the information with the bank, finance company or agent.
Ensure the vehicle's unique 17 digit identification number (VIN) on the car's chassis is present, secure and unaltered.
ALWAYS be suspicious of deals that seem too good to be true!
*A Freedom of Information request showed that a total of 65,783 vehicles were reported stolen to 40 police forces in England and Wales in 2013, but by 2016 it had risen to 85,688