Maserati engines, Ford lights and KTM calipers: The wonderful world of SYNETIQ's ebay store
Whether you're looking for a replacement engine for your supercar, or that bit of bumper trim for a Renault, SYNETIQ, the UK's leading vehicle salvage and recycling company, has you covered for used car and motorcycle spares.
Increasingly private buyers are keeping their vehicles moving by purchasing parts from SYNETIQ's stock of original car and motorcycle items online, with the peace of mind that each part has been thoroughly inspected and has full traceability back to the donor vehicle. The majority of parts come with a six-month warranty and even the hassle of shipping is sorted, with free delivery on most items.
As the largest seller of used car and motorcycle parts via ebay in the UK, SYNETIQ's approach to accurately cataloguing and describing each part means it's the best place to start your search. With 150,000 (and growing) components online now, and up to 10,000 new items added every month, it's a treasure trove for car enthusiasts, hobby mechanics, restorers and even modifiers.
Prices start at just £5, and the majority of parts are listed as buy it now items – ensuring you get what you need as quickly as possible for the right price.
Five finds on SYNETIQ's ebay store
2011 Maserati GranTurismo engine – £7250
2018 Ducati Multistrada 1260 Pikes Peak engine – £2990
Five Land Rover Defender Boost alloy wheels/tyres – £800
2003 VW Transporter T5 WAECO CR50 fridge – £310 (bid)
2006 Ford Transit, passenger door mirror – £10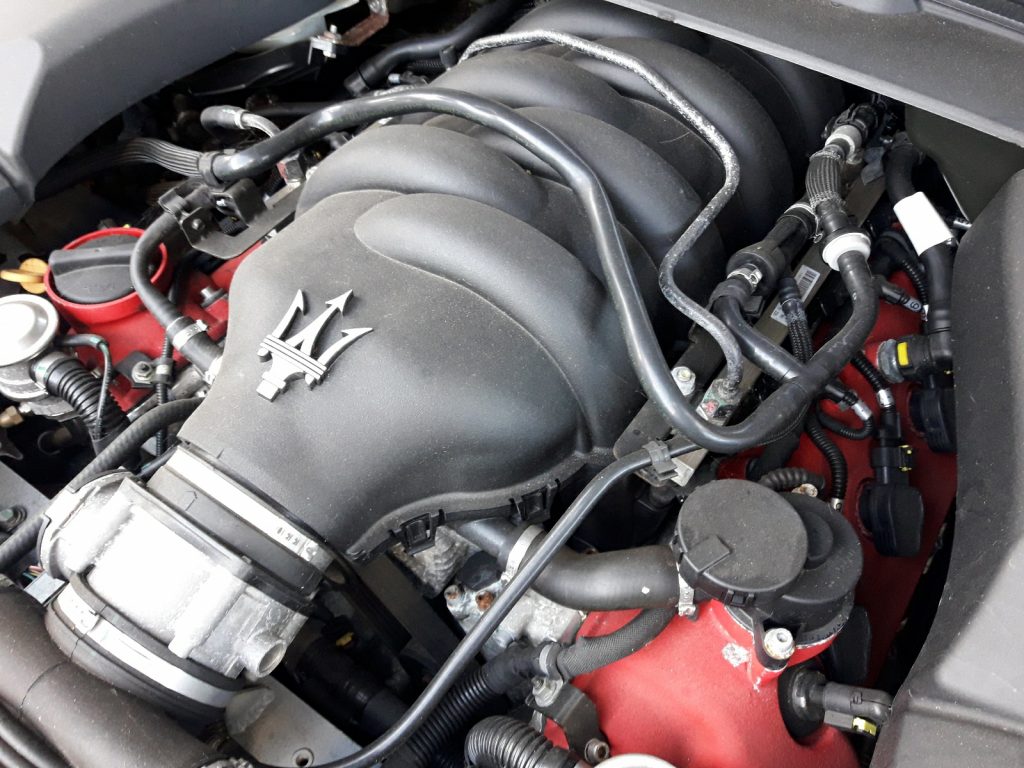 Faster and greener parts for any car
Although well known for servicing the UK auto repair trade, SYNETIQ's used vehicle parts are also available for purchase by private customers and, with a growing number of vehicle makes and models processed each month, you shouldn't have to search for long to find what you're looking for.
In addition to buying genuine and inspected used parts for a lot less than the brand new equivalent, buyers are also helping the environment and lowering CO2 emissions by fitting parts that have already been manufactured.
Supercars and luxury saloons are just as much a part of the inventory as more common vehicles and in the last 12 months alone, engines and drivetrains from Bentley, Maserati, McLaren and Porsche have been sold for re-use alongside the more popular items such as door mirrors and lamp clusters for family cars from Ford, SEAT and Vauxhall.
Dave Bradley, Ecommerce Manager at SYNETIQ said "The sale of parts through ebay has really taken off over the last few years, but we saw a phenomenal jump during the first lockdown in 2020. With people at home, and spare time on their hands, they cracked on with repairing or upgrading their cars. We're seeing sales grow every month and are working to add even more parts to the store every week."
About SYNETIQ
SYNETIQ is the largest UK-owned salvage and vehicle recycling company, formed to become the most innovative and trusted business in the industry.
A fast paced, progressive business, SYNETIQ leads the way in raising industry standards and continually innovates ways of working, to deliver great value, ensure complete compliance and a fantastic experience. All of this is underpinned with the wealth of experience held by our Directors, who have over 150 years between them.
SYNETIQ is proud to have major household names in its portfolio, including insurers, accident management companies, fleets, police forces, logistics companies, vehicle repair Bodyshop's, and remanufacturers.
With cutting edge data and software solutions, multiple sites, a specialist vehicle recovery fleet and over 480 dedicated UK-based employees, customers and clients trust SYNETIQ to create bespoke solutions to deliver the maximum financial returns for their business. Its primary goal is to understand needs and preferences, delivering the best solution, right first time.
CLICK HERE to visit the Synetiq eBay Store