New research shows that more-and-more Brits would prefer to get behind the wheel of an 80's hot hatch instead of a modern thoroughbred supercar.
WHEN YOU CLICK ON LINKS TO VARIOUS MERCHANTS ON THIS SITE AND MAKE A PURCHASE, THIS CAN RESULT IN THIS SITE EARNING A COMMISSION. AFFILIATE PROGRAMS AND AFFILIATIONS INCLUDE, BUT ARE NOT LIMITED TO, THE EBAY PARTNER NETWORK AND AMAZON
Indeed, while some supercars available to drive with www.trackdays.co.uk can reach speeds of 200mph or more, it's the nostalgia of an 80's pocket rocket that has seen bookings rise faster in recent months.
The latest figures released from TrackDays.co.uk show that 80's hot hatch bookings rocketed in the second half of 2019.
They were up by almost a third compared to the first half of 2019 and while supercar bookings also increased it was about half that for hot hatches, despite there being more experiences to choose from.
Dan Jones, operations manager at TrackDays.co.uk, said: "80's hot hatches are more popular than ever, even though they are more than 30 years old.
"We've seen bookings recently increase faster for these ultra-cool classics than for modern supercars and their popularity shows no sign of slowing down, just like the cars themselves. They are just as much fun to drive and are a great reminder of when these scorchers ruled the roads."
Meanwhile, further research from the driving experience provider reveals that it is people aged between 45 and 54 years old who are making the most bookings, possibly reliving their youth.
However, the younger generation are hot on their heels when it comes to testing the speed and performance of an 80's hot hatch with a quarter of bookings coming from those aged 25 to 34 years old.
Iconic cars still available to drive with TrackDays.co.uk from the decade that saw yuppies, the Rubik's Cube and the end of the Cold War, include the Volkswagen Golf GTi, Ford Escort RS Turbo and Peugeot 205 GTi.
However, unless you have deep pockets, actually owning one of these models in pristine condition is beyond the reach of many people. A Peugeot 205 GTi once sold at auction for more than £38,000!
Dan added: "A driving experience at a race circuit is now the only way for many of us to still enjoy an 80's hot hatch as prices for these iconic models in good condition can even now fetch astronomical amounts."
To learn more about TrackDays.co.uk, or its 80's hot hatch blast, visit www.trackdays.co.uk or www.trackdays.co.uk/experience/80s-hot-hatch-driving-blast/4886/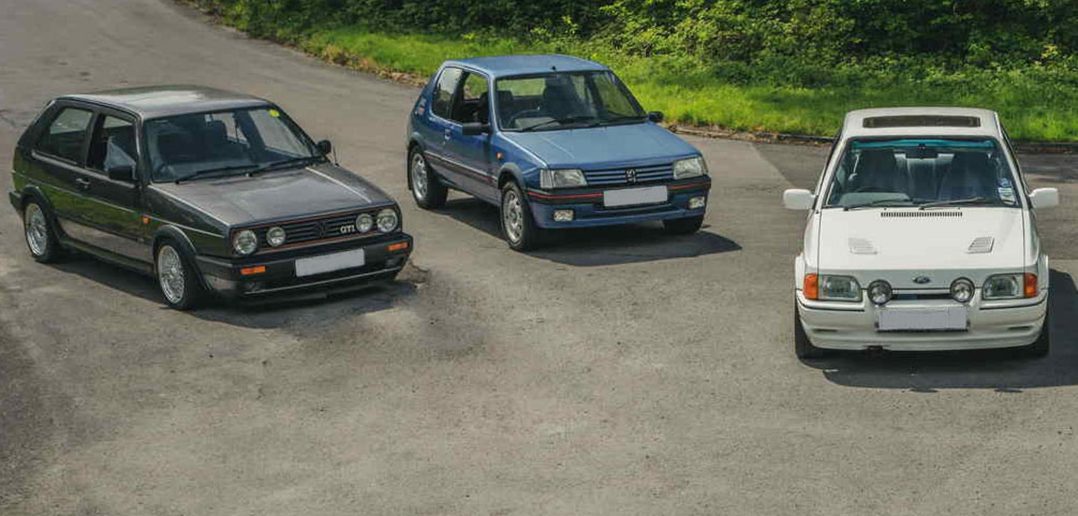 A Selection From Amazon
Last updated on August 3, 2023 6:21 am