eBay has announced the winner for the inaugural eBay Van Conversion of the Year Awards, Paul White's "AmBEERlance"
eBay has announced Paul White and his AmBEERlance as the overall winner of its inaugural Van Conversion of the Year Awards.
Paul White, a bar owner from Liverpool, battled it out against hundreds of other van converters and has won a £10,000 cash prize. As well as taking home the top prize for his creation, Paul was also judged to be the "Best Business Entry".
Paul's wife, Clare, applied to the awards on Paul's behalf as she felt he deserved recognition for his work during COVID. When their business, The Dog House bar, had to close during restrictions, the pair were left questioning their future. Paul decided to diversify. If regulars couldn't come to the bar, the bar would come to them.
This is how the AmBEERlance came to life. The Peugeot Boxer had previously been used as an ambulance, but is now a fully functioning and licenced bar. Thanks to its former role, there was plenty of space available to convert it into the mobile pub Paul was after.
On how the AmBEERlance came to life, Paul said: "One thing you couldn't get in lockdown was freshly pulled pints, so the van allowed us to visit our regulars, while spreading a bit of joy. It also allowed us to pay our staff in full while the bar was closed and they were furloughed. It was so lovely to see neighbours buying each other pints to say 'thank you' as they were high risk so unable to go out".
It took Paul just four days to complete the conversion during lockdown, after which, he took it out to serve the local community.
Paul said: "It kept us afloat; we wouldn't have survived without it. We were able to source most of the parts from eBay, such as the solar panels, the lithium batteries, and the electrics. It made a massive difference because we needed everything fast so we could get out and see our regulars and other locals."
The judging panel consisted of: TV presenter and architect, host of Channel 4's Amazing Spaces, George Clarke; bespoke engineering and design company, Envisage Group; and eBay's Vehicle Parts and Accessories Category Lead, Laura Richards. The panel worked hard considering hundreds of impressive entries, ranging from tremendous tradesmen transformations to the chicest campervan conversions from specialist industries and "Van Lifers".
George Clarke, said: "It was an absolute pleasure judging eBay's first ever Van Conversion Awards. The story of Paul's conversion really stood out for me. It's quite amazing how a simple, humble van can actually save a business and the staff's livelihood. He hasn't gone over-the-top, he kept it functional, getting what he needed from eBay and having it up and running and serving the community in just four days, which is amazing!"
Laura Richards, eBay Vehicle Parts and Accessories category lead, said: "We've loved going through all the entries; Paul's was extremely impressive in terms of becoming a functional and successful business. It's great to see how eBay's range and speed of delivery has been part of his story, and so many of the other entrant's conversions as well. It's been truly remarkable seeing what can be achieved in the space."
Nick Colledge, Managing Director, Envisage Group, said: "It's been hard choosing a winner as all conversions show tremendous imagination and workmanship to create the final product. From those that have no experience whatsoever to the expert professionals, we've been incredibly impressed by the outcome of so many of them."
Before selecting the overall winner, eBay's judging panel managed to whittle it down to seven stand-out van conversions, including Paul's, from the following categories: Most Stylish Design, Best Business Entry, Best Luxury Camper, Best Professional Conversion, Engineering Innovation, Thriftiest Conversion and Best Beginner Build. 
WHEN YOU CLICK ON LINKS TO VARIOUS MERCHANTS ON THIS SITE AND MAKE A PURCHASE, THIS CAN RESULT IN THIS SITE EARNING A COMMISSION. AFFILIATE PROGRAMS AND AFFILIATIONS INCLUDE, BUT ARE NOT LIMITED TO, THE EBAY PARTNER NETWORK AND AMAZON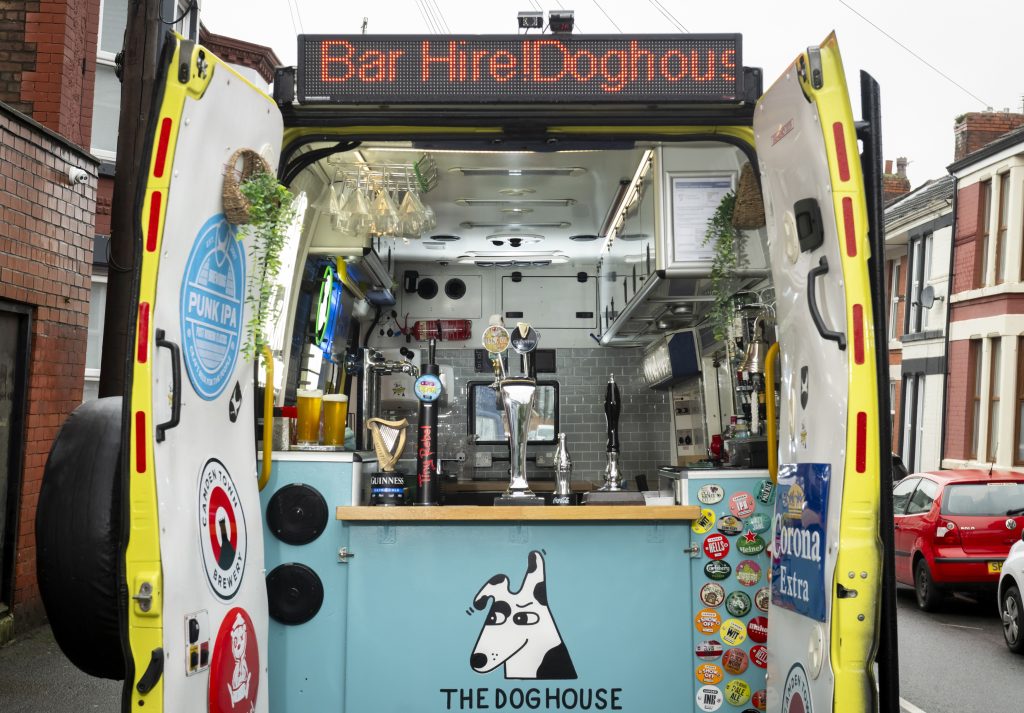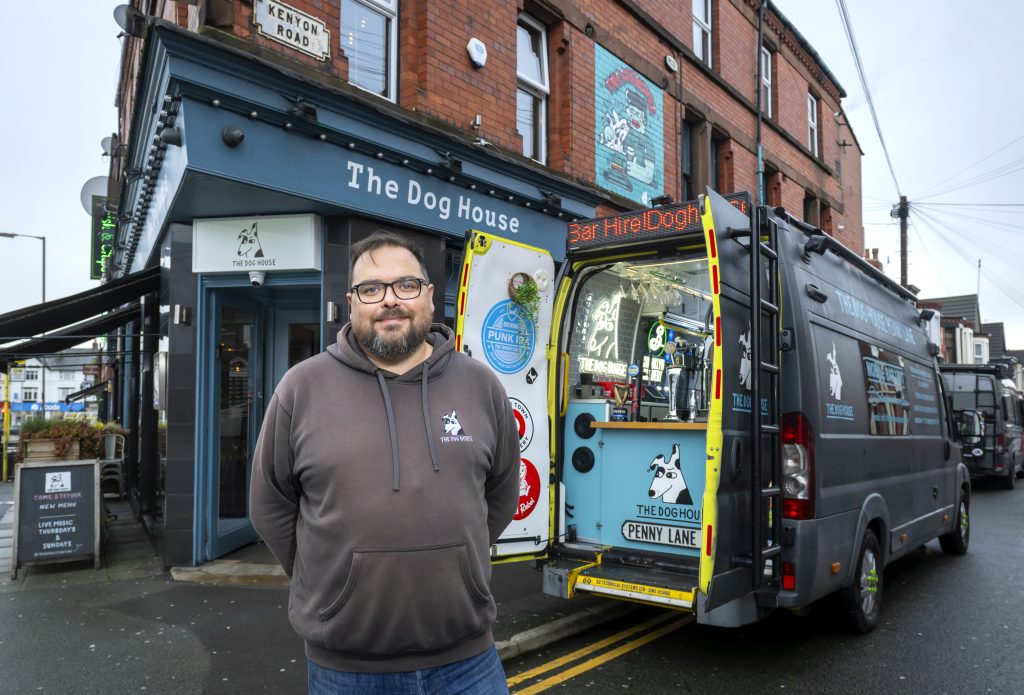 The Runners Up
Most stylish design

Kareem Cheng and Lucy Ennis – Mercedes Lwb Sprinter
Kareem, a freelance Architectural Designer and Carpenter and his partner, Lucy, converted a Mercedes Lwb Sprinter. All the carefully selected materials and finishes were specifically chosen for their low VOC content, meaning no off-gassing or poor internal air quality issues from anything installed.
Kareem Cheng, comments: "We put thousands of hours of build time, research and head-scratching into building Vega and are very proud of what we have achieved.. The end result is a unique and stylish van that turns heads wherever she goes. We managed to get so many of our parts from eBay, from simple things such as electrical cables through to some of the biggest items in the van like the 12v fridge."
Best Professional Conversion
Daniel Parker (DUB Buses) – Defender 110 ex-British Red Cross Ambulance
Daniel is a professional vehicle converter who modified his customer's Defender 110 ex-British Red Cross Ambulance into a luxury mobile home/office on wheels. The van, owned by RIG Automotive, was recently on display on the company's stand at Goodwood Revival where passers-by were shocked with the level of finish on both interior and exterior.
Daniel Parker comments: "Being a full 4×4, the capability of these vehicles are renowned for being able to travel the world, so why not do that in style and comfort? As you can see the whole interior was replaced using ultra-modern finishes and up to date technology, which allow the owners full off-grid capability."
Best Luxury Camper
Cecile Hauderbourg (Vanpuravida) – Miss Mokum (Ducato L3H3)
The lovingly named, "Miss Mokum" was created for a couple who were both avid wine-lovers. The van has been fitted with a wine cooler, fridge freezer, an awning to protect them from the sun, as they like to travel to Spain, and some impressive tech including an electric lift-up bed.
Cecile Hauderbourg comments: "This van is so personal to the owners, who love to travel to Spain and enjoy fine wine, so we made sure to reflect this. It has been wrapped in studio green, tyres have been upgraded and the dining area converts into a large double bedroom for their friends. We've even added a video screen for the projector which is connected to an incredible sound system. We're always scouring eBay when doing any of our conversions as you can find almost anything at a low cost with quick delivery."
Engineering Innovation
Michael Clark – Toyota Landcruiser Amazon
Michael, who works in motor part sales, has taken an 80 series Toyota Landcruiser, one of the most reliable and capable 4×4 vehicles in the world, and converted it into a compact, yet fully equipped, off-road campervan ready for any adventure in UK, Europe, Africa or Asia. Both the base vehicle and most the interior fit-out parts were purchased from eBay – right down to the fog lamps.
Michael Clark, comments: "This wasn't a project for the faint-hearted. The rear section has been cut off, and a custom insulated rear cabin with electric elevating roof installed in its place. Unbelievable for its size, it has two double beds, toilet, shower, heating, hot water, solar panels and 150L fresh water – you can happily drive into the wilderness for weeks.​This truck is a one off. It has taken a lot of effort and ingenuity."
Thriftiest Conversion
Richard Eastcott – Renault Kangoo
Richard converted his Renault Kangoo into the perfect van for his job as a carpenter. He maximised space with a pull-out drawer for small items and a bespoke rack to hold silicone, hand saws and other items. The free load space holds a custom mitre saw stand and other toolboxes which can be easily removed to free up room.
Richard Eastcott comments: "Working as a self-employed carpenter I needed a van to carry my work tools. I didn't want a large transit size van as they can be tricky to park so needed to maximise every bit of storage in a small van to carry everything. I tried to be as economical as possible as it was all about creating the most useful van and storage space for the smallest budget. It's so handy being able to get to things I need really easily and having everything tidied away in its own dedicated space."
Best Beginner Build
Hannah Felce – XLWB Volkswagen Crafter Industry
Hannah and her partner converted their VW Crafter to travel in while they saved to buy a house. Unfortunately, COVID meant they were back living with their parents. It took them two years to convert the van and during this time, Hannah fell pregnant! Although the conversion plans were put on hold, they still planned to adapt the van for their daughter who now absolutely loves taking trips in it.
Hannah Felce, comments: "We'd never carried out a van conversion before, or anything like this, so the entire process was new but exciting. We did have our fair share of setbacks, but we wouldn't have it any other way and I'm so proud of what we've created for our daughter. My favourite feature has to be the shower, I'm incredibly proud of how it looks, you'd never think it was inside a van."
About eBay
eBay Inc. (Nasdaq: EBAY) is a global commerce leader that connects people and builds communities to create economic opportunity for all. Our technology empowers millions of buyers and sellers in more than 190 markets around the world, providing everyone the opportunity to grow and thrive.
Founded in 1995 in San Jose, California, eBay is one of the world's largest and most vibrant marketplaces for discovering great value and unique selection. In 2022, eBay enabled nearly $74 billion of gross merchandise volume. For more information about the company and its global portfolio of online brands, visit www.ebayinc.com.