A lot has changed in the 120 years since bicycle manufacturers Václav Laurin and Václav Klement followed the launch of their first motorbike, the L&K Slavia, with a performance-orientated derivative, the Slavia B-type. More than a century later, however, some things have remained the same; this sporting ethos persists, imbued in the brand that would go on to become SKODA, with exhilarating, driver-focussed variants of popular, practical models still being produced to this day.
Over the decades, cars like the Popular Monte Carlo, 966 Supersport, 180/200 RS, 130RS and Fabia R5 have all contributed to SKODA's rich racing history. From leading their class at Le Mans, to winning the European Touring Car Championship and dominating WRC2, these machines epitomise SKODA's competitive spirit. It is in the road-going vRS range, however, that Laurin and Klement's legacy is perhaps best continued, offering everyday buyers power, performance and excitement to cars wearing the famous three letter badge.
With 2021 marking the 20th anniversary of the arrival of vRS in the UK, we reflect on two decades of models that have struck a chord with car enthusiasts across the country.
WHEN YOU CLICK ON LINKS TO VARIOUS MERCHANTS ON THIS SITE AND MAKE A PURCHASE, THIS CAN RESULT IN THIS SITE EARNING A COMMISSION. AFFILIATE PROGRAMS AND AFFILIATIONS INCLUDE, BUT ARE NOT LIMITED TO, THE EBAY PARTNER NETWORK AND AMAZON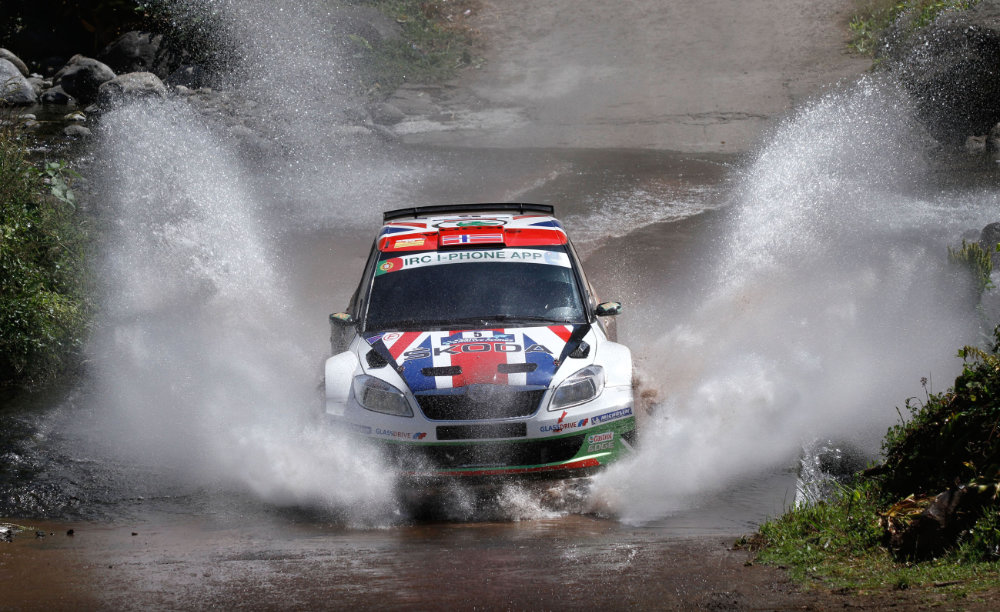 Octavia vRS Mk1 (2001 – 2006)
The turn of the millennium saw the introduction of the Octavia vRS Mk1. The vRS didn't just represent a new model in the Octavia range, but also the return of the famous RS nameplate. Perfectly showcasing the brand's optimism, confidence and engineering skills, the car had a bespoke chassis fine-tuned by SKODA's motorsport division and a 180PS, 1.8-litre turbocharged engine. Not only was it the most powerful production SKODA ever produced, it was also the fastest (146mph Hatch) and most expensive with a UK price tag of £15,535. It also looked the part, thanks to a WRC-inspired design package featuring deeper front and rear bumpers, side sills and a rear spoiler. Completing the look were stainless steel exhaust finishers and 17-inch wheels with brake calipers painted in SKODA's famous rally green.
The first-generation Octavia vRS proved an instant hit with car buyers and the world's motoring media alike who were quick to praise its poise, performance and incredible value. Its appeal was simple: the engine offered huge reserves of torque from low revs and worked beautifully with the standard six-speed manual transmission. 0-62mph could be achieved in less than eight seconds, while 500 litres of space (580-litres in the Estate) and seats for five meant the Octavia distinguished itself as a true everyday performance car.
Fabia vRS Mk1 (2003 – 2007)
SKODA's passion for ripping up the performance car rulebook took another leap forward in 2003 with the introduction of the Fabia vRS. Where all its rivals offered athletic three-door frames and high-revving petrol engines, the Fabia vRS powered onto the scene with a practical five-door body.
With a 130PS, 1.9-litre turbodiesel engine, the Fabia defied convention and proved that flexibility and a colossal torque output (310Nm – more than a Porsche Boxster at the time) was more than a match for a peaky, high-revving petrol engine. It returned up to 53.3mpg and came loaded with standard equipment which made it one of the most competitive and engaging packages in the sector. Short gear ratios and a light footprint (1,300kg) gave the engine a character perfectly suited to British B-roads.
The combination proved to be a remarkably effective one – especially in the UK, with demand comfortably outstripping supply in the first two years of production, cementing the UK as one of the leading vRS markets for SKODA.
Octavia vRS Mk2 (2005 – 2013)
Building on the success of both first generation models, the Octavia vRS Mk2 arrived in the UK in 2005. Built on an all-new platform it displayed a smoother, more refined appearance. Powered by a new 2.0-litre TSI engine linked to a six-speed manual transmission, it also became the first production SKODA to offer an output of 200PS. Importantly, torque was up considerably (280Nm), making it capable of completing the 0-62mph sprint in just 7.3 seconds.
Having already broken the hot-hatch rulebook by offering an estate version, SKODA went one better in 2006 with the introduction of a 170PS diesel variant. Although the 2.0 TDI offered less outright power than the petrol version, it delivered significantly more torque (350Nm vs 280Nm) and, with fuel economy of 49mpg (combined cycle) and low CO2 output, the diesel-powered vRS made sense on every level.
The vRS story has enjoyed many highlights over the years, but few vRS-badged models have enjoyed quite as much exposure or grabbed as many headlines as a 2011 Octavia model that took a British team to a new Land Speed Record.
Built to celebrate the 10th anniversary of the vRS badge in the UK, the Octavia vRS Bonneville special registered a Southern California Timing Association (SCTA) sanctioned speed of 227.080 mph on Utah's legendary Bonneville Salt Flats. With the injection system altered to deliver more methanol to the engine and the cooling system benefitting from the installation of a 10-litre radiator, the transmission was also changed to with a different gearbox (taken from an Octavia GreenLine), installed to deliver a higher top speed.
Fabia vRS Mk2 (2010 – 2013)
Launched in 2010, the second-generation Fabia vRS delivered more power, more space and more choice to buyers. Closely related in terms of design to SKODA's dominant S2000 rally car, the Fabia vRS Mk2 delivered a sportier and more focused driving experience than its predecessor thanks to sharper, more direct steering, stiffer dampers, firmer rear axle springs and the revolutionary XDS electronic differential.
Gone was the 1.9-litre turbodiesel, replaced by a state-of-the-art 1.4-litre petrol engine that featured both a turbocharger and a supercharger to deliver maximum performance across the rev range. With 180PS on tap, the new TSI unit was the most powerful engine ever offered in a production Fabia, propelling the vRS from 0-62mph in just 7.3 seconds via a seven-speed twin-clutch DSG transmission. Peak torque of 250Nm was available between 2,000-4,500 rpm, with more than 200Nm delivered between 1,250 – 6,000 rpm.
Octavia vRS Mk3 (2013 – 2020)
Delivering the perfect combination of sportiness, space and functionality, the third generation of Octavia vRS took SKODA performance to a new level. Available with the broadest range of body styles, engines, transmissions and drive layouts in the brand's history, it showcased a host of advanced engineering innovations, dramatic design and exceptional performance. A choice of powerplants was available – a 2.0 TSI petrol with 220PS, or the most powerful diesel engine ever to be offered in an Octavia in the form of a 2.0 TDI 184PS – while buyers could also select from six-speed manual and DSG transmissions.
To allow drivers to fully exploit the vRS's performance potential, SKODA engineered a chassis set-up that featured a lowered ride height (12mm hatch, 13mm estate), advanced multi-link rear suspension design and an EDX electronic differential lock fully integrated into the Octavia's electronic stability control (ESC) system. For those who demanded even more, there was the vRS 230. Introduced in 2015, it featured further-revised engine and turbocharger management to deliver a 10PS increase in power (230PS), hitting 62mph in just 6.7 seconds in six-speed manual form.
In all its forms, the 2013 Octavia vRS continued the UK's love affair with the vRS badge. Despite its obvious sporting ambitions, the third-generation Octavia vRS proved as practical and clever as the award-winning standard models. The hatch offered 590 litres of boot space with the rear seats in position, while the estate delivered 610 litres of luggage room. With the rear seats folded, those figures rose to 1,580 litres and 1,740 litres respectively.
Kodiaq vRS (2019 – present)
In 2018, SKODA launched the Kodiaq vRS in Europe before the car eventually arrived on UK shore in early 2019. A practical SUV with performance genes, the Kodiaq vRS was bestowed with the most powerful production diesel engine in SKODA's history, allowing the all-wheel drive seven-seater to set new benchmarks in its segment from the moment it arrived. The 2.0-litre motor provided maximum outputs of 239PS and 500Nm thanks to its two-stage biturbo technology, which featured two complementary turbochargers connected in series. Such a system guaranteed not only continuous power output, but short reaction times and high peak values as well.
Able to accelerate from 0 to 62mph in just 7.0 seconds (five-seater) and with a top speed of 136mph, the Kodiaq vRS demonstrated its ability in no uncertain terms when it set a lap time of 9 minutes 29.84 seconds on the Nürburgring's legendary Nordschleife, claiming the crown of fastest seven-seat SUV in the process.
A facelift variant arrives in the summer of 2021 with power now provided by the four-cylinder 2.0-litre TSI 'EVO' engine. The unit weighs 60kg less than the previous diesel motor, with an increased power output of 245PS, and is mated to a new seven-speed automatic DSG transmission which itself is 5.2kg lighter than before. The resulting 0-62mph performance of just 6.6 seconds propels the Kodiaq vRS forward into a new decade.
Octavia vRS Mk4 (2020 – present)
As the vRS brand marks its 20th anniversary, the fourth-generation Octavia vRS raises the standards once more with increased choice, more power and new technology. One of the many reasons why the Octavia vRS has become so popular with British buyers is its adaptability and range. Where other brands reserve their sporting badges for a single model, SKODA has worked hard to embed vRS DNA in different body styles powered by a range of engines.
The fourth-generation Octavia vRS is available with three powertrain variants: a 245PS, 370Nm 2.0 TSI petrol engine, a 200PS, 400Nm 2.0 TDI diesel engine and, for the first time, a vRS iV PHEV. Both saloon and estate body styles are available, as are choices of front- and all-wheel drive and DSG and manual transmissions, depending on engine selection.
The 0-62mph sprint can be completed in as little as 6.6 seconds (2.0 TDI DSG 4×4 SCR), while across the range buyers can find the perfect combination of engagement, practicality and efficiency for their needs.
Octavia vRS iV (2020 – present)
In taking the significant step of introducing electrification to the vRS line up for the very first time, the Octavia vRS iV not only honours the legacy of its forebears but lays the groundwork for another 20 years of exceptional SKODA performance models.
The hybrid model combines the best of both worlds, with its 1.4-litre petrol engine and 85kW electric motor delivering 245PS and 400Nm, as well as an all-electric range of up to 38 miles. Offering buyers a dynamic yet sustainable car that meets all their driving needs, the vRS iV adds yet another string to the Octavia's already considerable bow.
From introducing the concept of a diesel hot hatch to setting international speed records, SKODA's vRS models have spent two decades redefining the boundaries of accessible performance. In successfully evolving with the times to offer buyers the vRS ethos in SUV and hybrid formats, the brand continues to show its ability to challenge the status quo. In the future, SKODA will be taking its first steps into the world of fully-electric performance cars with the new Enyaq iV vRS, setting the stage for another 20 years of exhilarating vRS models.
A Selection From Amazon
Last updated on August 22, 2023 9:52 am