Stunning selection of star cars confirmed for next week's Performance Car Show
Taking place from 11th to 14th January at the NEC in Birmingham alongside Autosport International, the Performance Car Show will give petrol-heads the chance to see a selection of the newest, rarest and most desirable models in the metal.
2018 Volkswagen Golf GTI TCR
Making its UK debut on the Motor1.com feature is the 2018 Volkswagen Golf GTI TCR. The car at the show is a development on last year's series-winning race car. Created for customer sports racing, the GTI TCR is a hardcore track-only weapon, with wide body, 18-inch racing wheels and adjustable aluminium rear wing among many high-performance features. Powered by a 2.0-litre race-prepared turbo engine, the GTI TCR is the latest development of Volkswagen's extensive racing heritage.
WHEN YOU CLICK ON LINKS TO VARIOUS MERCHANTS ON THIS SITE AND MAKE A PURCHASE, THIS CAN RESULT IN THIS SITE EARNING A COMMISSION. AFFILIATE PROGRAMS AND AFFILIATIONS INCLUDE, BUT ARE NOT LIMITED TO, THE EBAY PARTNER NETWORK AND AMAZON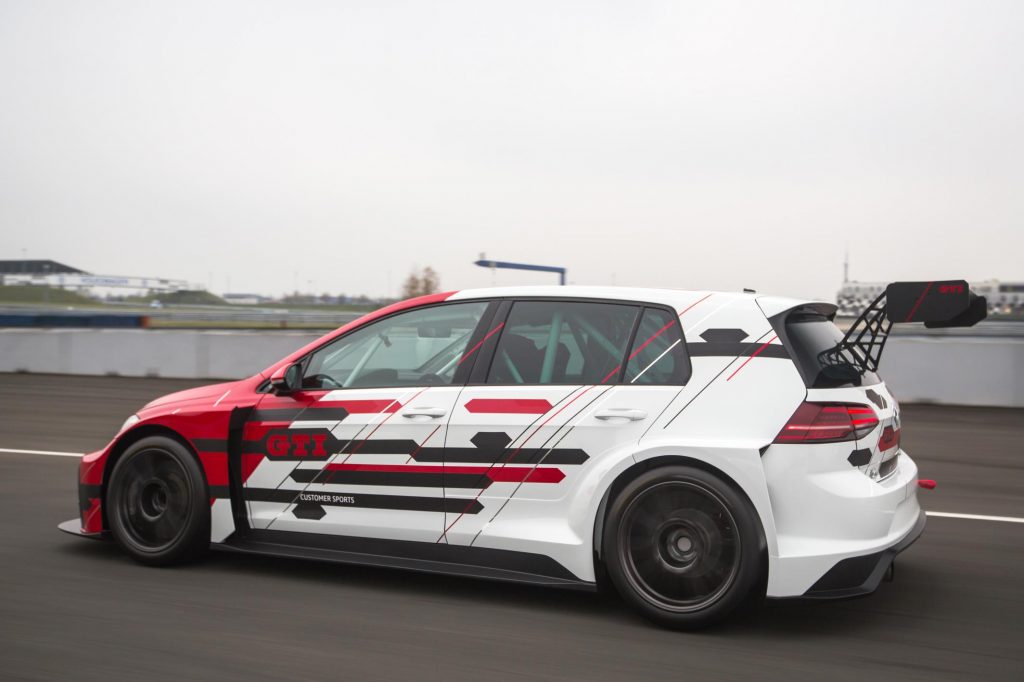 Jaguar XE SV Project 8
The most powerful road legal Jaguar ever built, XE SV Project 8, is set to take pride of place on the Motor1.com feature. No more than 300 Project 8s will be handbuilt, all with an astonishing 592bhp from a thunderous 5.0-litre supercharged V8. It is sure to be an instant hit with crowds across all four days of the show, having recently been crowned the fastest production-spec saloon car to ever lap the infamous Nürburgring Nordschleife.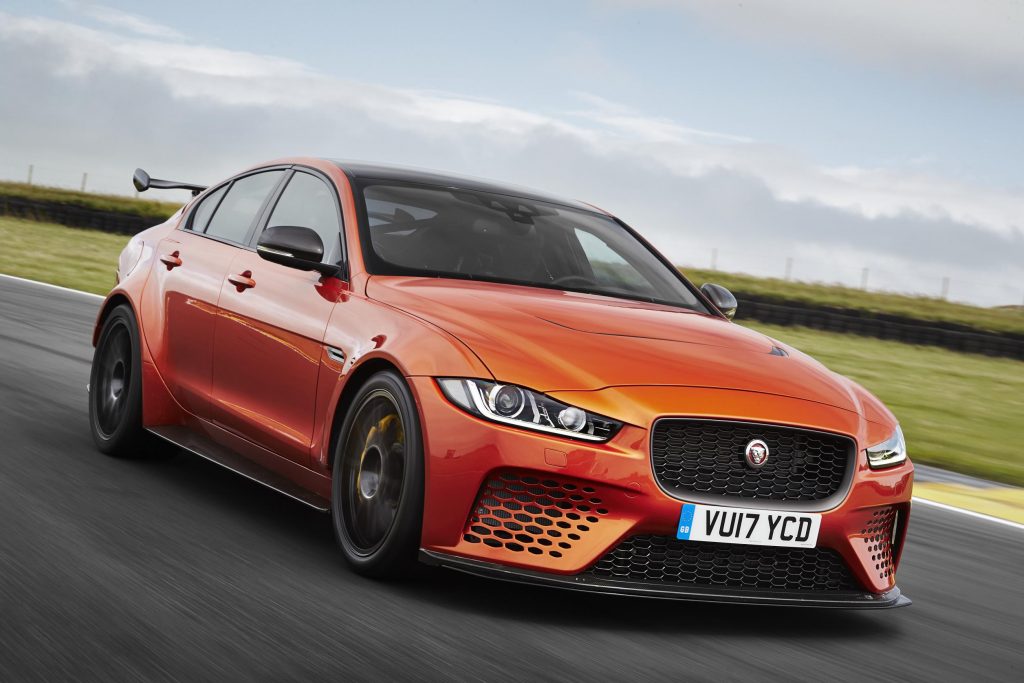 Porsche 991.2 GT3
Alongside the British muscle car is the much-hyped Porsche 991.2 GT3, with its 493bhp Cup-derived 4.0-litre engine. The GT3 continues the legacy of the Porsche GT models as unparalleled driver's cars. With its wailing 9,000rpm redline, class-leading chassis and suspension, the GT3 has quickly taken the top spot on many a Porsche wish list and will be a sure-fire favourite on the Motor1.com feature.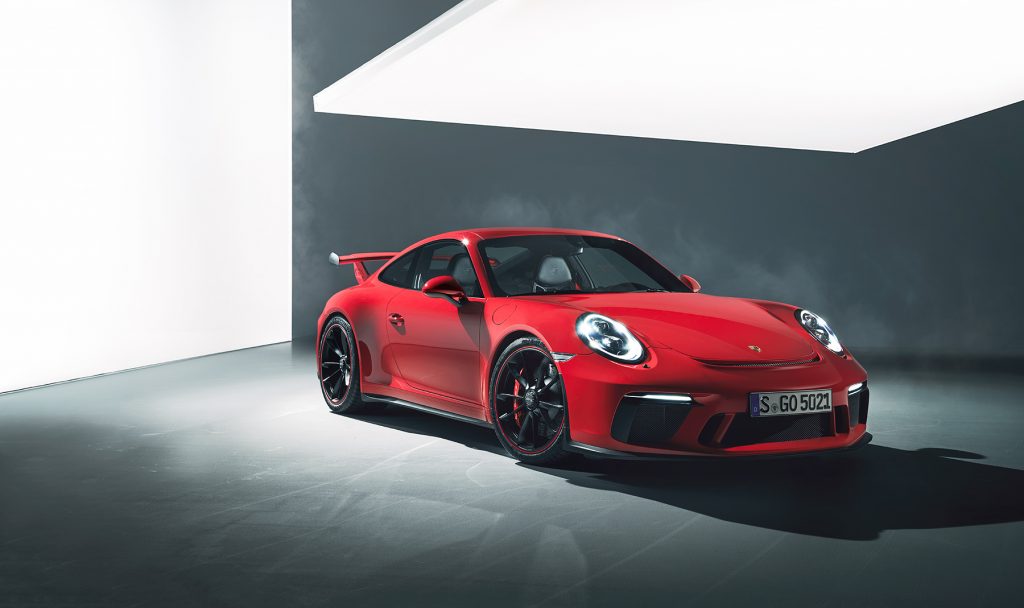 McLaren 570S GT4
Visitors will also be able to get up close to the gorgeous McLaren 570S GT4 which lines up on the Motor1.com feature in Hall 19. Its innovative carbon fibre construction and reworked exterior package, 562bhp twin-turbo V8 and host of cutting-edge technology makes the 570S a jewel within the Sports Series line-up. The GT4-spec aero package includes a large rear wing for increased levels of downforce along with a sculpted front bumper and large front splitter. It also comes equipped with lightweight magnesium alloy wheels and Pirelli slick tyres.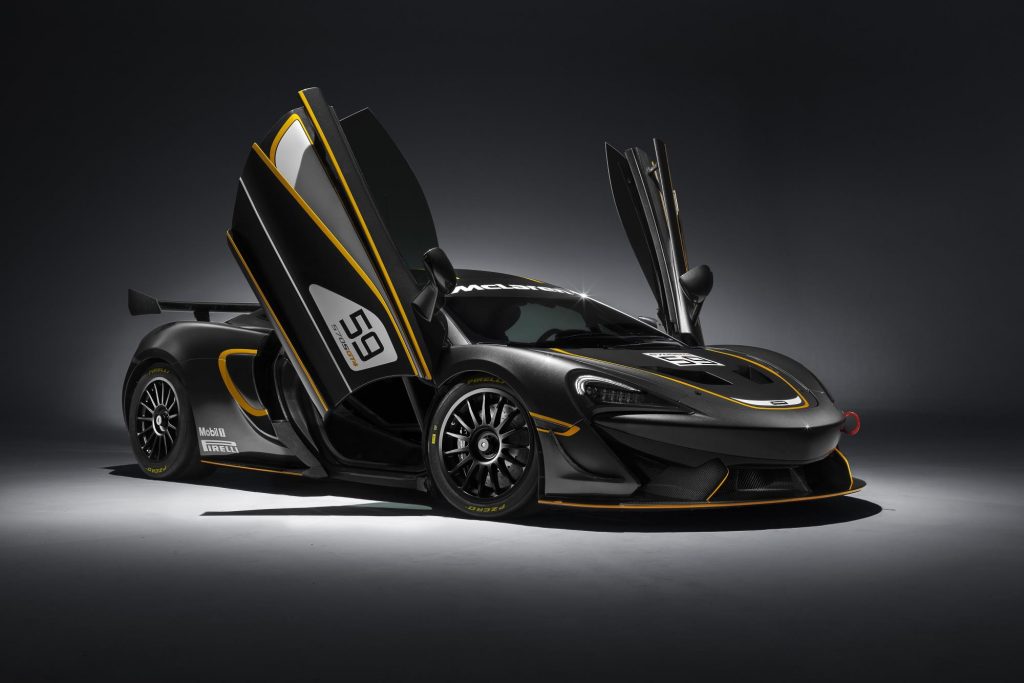 BAC Mono
Briggs Automotive Company (BAC) is returning to the Performance Car Show for the sixth time.
Mono is the world's only single-seater, road-legal supercar that's earned plaudits around the globe for its blistering performance and one-of-a-kind characteristics. The Liverpool-based manufacturer will be showcasing the 2018 Mono that includes a whole host of new standard technology – including a lightweight, lithium-ion battery. The 2018 Mono's arrival at the Performance Car Show is its first ever public showing.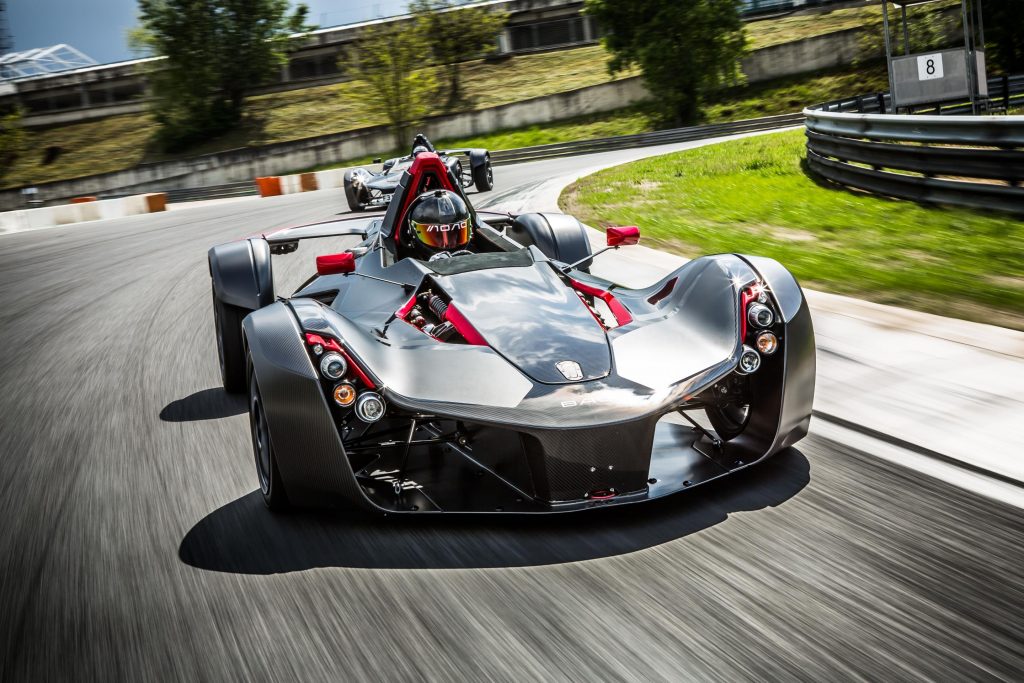 URBAN Automotive Velar
URBAN Automotive, the automotive customiser, modifier and dealer of unique vehicles, is to reveal its brand new creation at the Performance Car Show – the URBAN Velar.
URBAN will be bringing a Velar fitted with their latest styling package, which consists of an all new front bumper, inspired by their renowned V2 Sport and Vogue styling packages, a re-worked rear diffuser, and a set of the exclusive URBAN x Vossen collaboration forged wheels. In true URBAN style, there are sure to be carbon fibre touches throughout. Social media stars Yiannimize and LennyTheGeeza will also be on the URBAN Automotive stand across the four-day event at Birmingham's NEC.
A unique Lamborghini Aventador S and Huracan will be displayed by Nero Design Ltd – a new collaboration from the management teams of Yiannimize and URBAN Automotive, bringing to market an exclusive range of sports and supercar focussed products.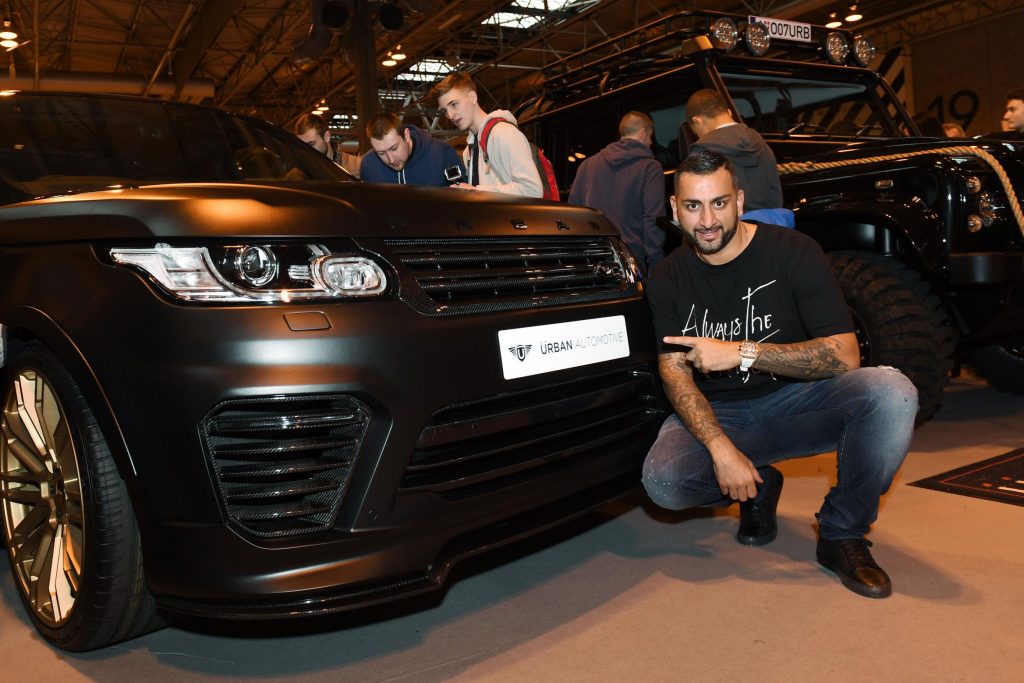 Liberty Walk EU
Liberty Walk EU is set to unveil a never-before-seen, specially-commissioned Lamborghini Aventador in front of crowds at the annual Performance Car Show in Birmingham between 11-14 January 2018*.
One of the biggest names in supercar tuning, Liberty Walk EU is also bringing its bespoke Ford Mustang. The 5-litre V8 Mustang which boasts a 0-60 time of 4.6 seconds and power output of 418 bhp has the very latest 2018 kit specification and is sure to be a massive hit with visitors who can get up close to the two personalised supercars.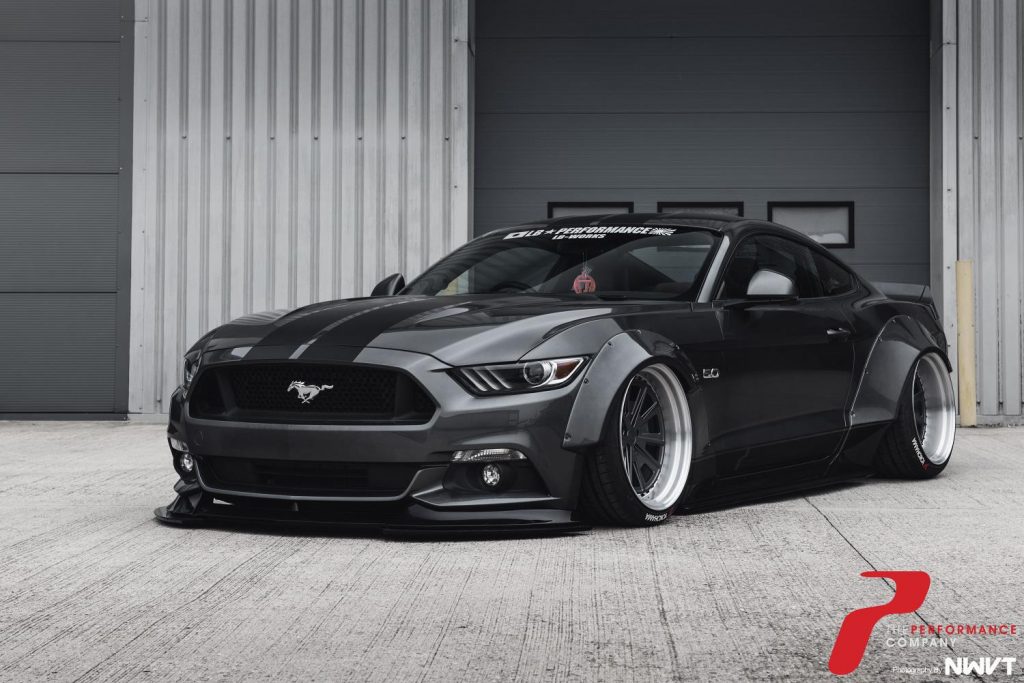 2018 Q500 Enforcer
Steeda is one of the most renowned Ford specialists in the world, and is debuting its stunning 2018 Q500 Enforcer at the Performance Car Show. The first GT V8-based turnkey SSV (Steeda Serialised Vehicle) car available in the UK forms the centrepiece of Steeda's stand. It draws on 30 years of racing and improving Mustangs, the Q500 Enforcer is the latest in its famed SSV range, features an array of powertrain, chassis and design upgrades to create a stylish and capable Mustang you can use every day.
Make sure you don't miss out on the chance to see these incredible supercars and much more at the Performance Car Show taking place at the NEC in Birmingham between 11-14th January 2018 by buying tickets at www.performancecarshow.com.
To keep up with the latest content and to purchase your tickets, head to: www.performancecarshow.com.
The Performance Car Show takes place alongside Autosport International at the NEC in Birmingham between 11-14 January. The Performance Car Show runs alongside Autosport International, which is part of Motorsport Network, the world's largest independent automotive and motorsport-related digital platform, connecting millions of people who love motorsport and cars. The Network also creates key industry events including Autosport International and the annual Autosport Awards.
A Selection From Amazon
Last updated on May 3, 2023 4:39 pm