550 cars sold in the domestic market
The UK retail network of McLaren Automotive, the British producer of luxury, high performance sportscars and supercars, defied the decrease in new car registrations* to achieve record sales with a 23% year-on-year increase in 2017.
Sales on the brand's second-largest market after North America reached a total of 550 vehicles, comprising around 16% of the 3,340 sold in 2017. As a result, all six McLaren retail partners in the UK are included in the top 10 global locations by sales volume. The success was underpinned by the introduction of the McLaren 720S from the second-generation Super Series product family and the launch of the first-ever Sports Series convertible: the McLaren 570S Spider.
Sales of McLaren Qualified pre-owned vehicles increase by 143% with 240 cars sold
Further growth was also registered by McLaren Qualified – the brand's official pre-owned programme that offers a minimum of one year McLaren Qualified Warranty and Roadside assistance, as well as a multi-point inspection and guaranteed use of McLaren genuine parts. 2017 saw 240 pre-owned vehicles sold on the home market representing a significant 143% year-on-year growth.
McLaren Automotive operates in the UK via a dedicated network of six McLaren retail partners with two new locations set to be introduced later in 2017 due to unprecedented demand. Current retail locations include McLaren Ascot, McLaren Bristol, McLaren Birmingham, McLaren Glasgow, McLaren London and a recently refurbished McLaren Manchester.
David Gilbert, Managing Director at McLaren Automotive Europe commented: "I would like to congratulate McLaren Automotive's entire UK-based retail network for defying the market trend and helping the brand achieve record sales overall in 2017. This achievement is a real testament to the hard-work, professionalism and dedication of our retailers, and I look forward to working with them as we unveil exciting new models this year and beyond."
For the full list of McLaren retailers in the UK and more information on the award-winning range of McLaren sportscars and supercars, including the new 720S and 570S Spider, visit: http://cars.mclaren.com/.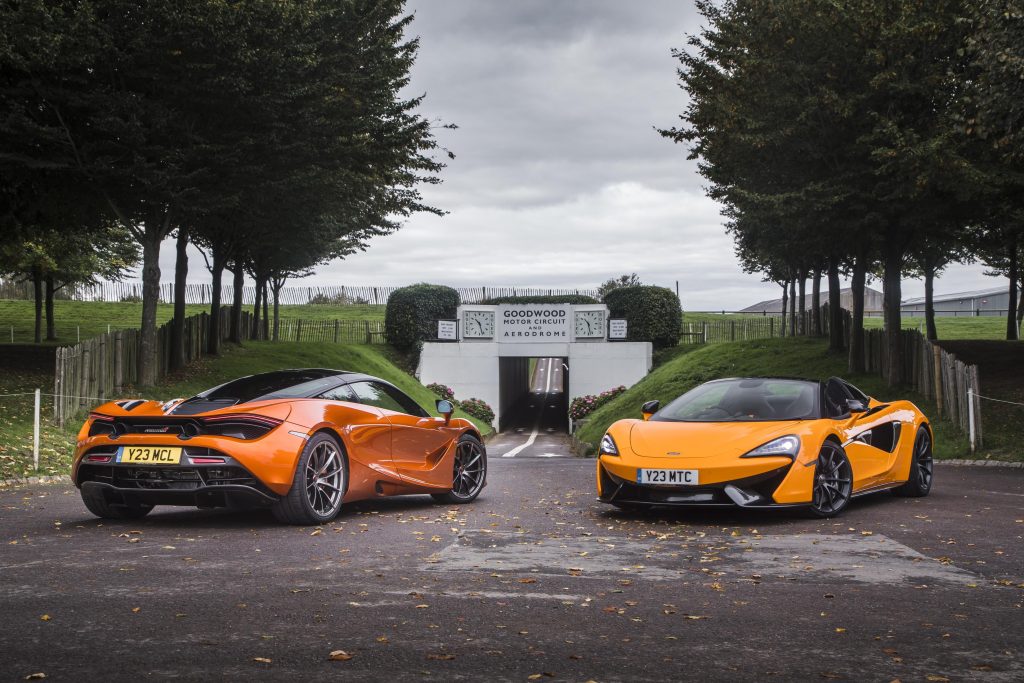 *Source: SMMT Vehicle Data
A Selection From Amazon
Last updated on September 18, 2023 12:26 pm